Address to a Haggis
(extract)
His knife see rustic Labour dight,
An cut you up wi ready slight,
Trenching your gushing entrails bright,
Like onie ditch;
And then, O what a glorious sight,
Warm-reekin, rich!
Robert Burns
I've been writing a wee bit in Scots, or Scots forms (Lowland Scots, to differentiate from Scots Gaelic), a lot in recent weeks. Firstly, for a short story that I've submitted for workshop tomorrow, and secondly for the Nerd Bait Liederbuch.Well, it's a little more complicated than that. The workshop story was originally for a Scots-language writing competition — it'll be a while until I hear how that went — and I've translated it into "standard English" for my cosmopolitan workshop group. And while I've been told that the ballad is a form that seems to lend itself to the rhythms of Scots speech, I originally wrote The Ballad of Cenn Fáelad mac Ailella in English.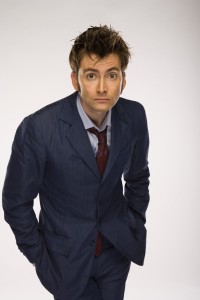 It's the first time I've written anything in Scots since… ever? I mean, I guess it's never really been encouraged. And already, it's all hammering back into English.
Except, it's a little more complicated than that. At school, we studied poetry in Scots, and read Sunset Song, and I had a head of history who steered us towards the Jacobite Risings of 1715 and 1745 before the Scottish Education Board steered us towards the American Revolution, the Communist Revolution, and the First World War.
As I understand it, though, this isn't necessarily representative. My generation's teachers and parents had been taught in no uncertain terms that tae huv a guid Scots tongue in yer heid was to invite a host of negative assumptions about one's background, education, and so on.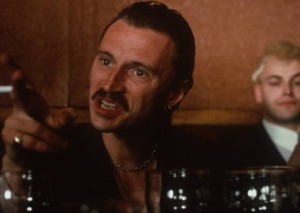 This week, though, I heard a story on Radio Scotland about how kids are increasingly being encouraged to talk in school the way they would at home, which sounds like a good idea.
Translating my short story into English was an interesting experience. The fact of narrator's voice in my head had been in Scots had, I think, created a story that I wouldn't otherwise has written. What's more, suddenly hearing her voice in a difference language when I knew her otherwise lent the new version an air of inauthenticity — this wasn't the character I'd written.
I'm fascinated by the act of translation in any event. In 1990, I saw Jean-Paul Rappeneau's movie Cyrano de Bergerac, based on Edmond Rostand's 1897 play, using the original French. The subtitles were written by Anthony Burgess of A Clockwork Orange fame. Take it away, Ian Wiki:
[Burgess's] translation of the text… uses five-beat lines with a varying number of syllables and a regular couplet rhyming scheme, in other words, a sprung rhythm. Although he sustains the five-beat rhythm through most of the play, Burgess sometimes allows this structure to break deliberately: in Act V, he allows it collapse completely, creating a free verse.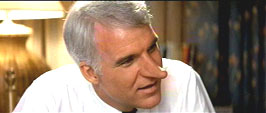 More recently, long-suffering readers of the blog may recall that last year, Beth and I went to see a multi-media presentation of Camus reading his L'Etranger. I'd read it in French, in high/senior school, but my French is now almost entirely forgotten. Nevertheless, there was a pleasure in being lost in just the sound of words. And just as Scots tends to different forms of poetry to English, French poetry differs to English poetry in that its metre is determined by syllable length, not stress. Which I think is interesting.
And at the end of last semester, my Acts of Story-telling class read read Clarice Lispector's Hour of the Star. In the first pages, I was really positively disposed to it, but in the end, was disappointed. Then when our prof read an extract from her copy, we realised that a new translation from the original Brazilian Portuguese has destroyed much of the pleasure of the text.
All this brings me to the reflection that the language we use surely impacts upon how we think. It's interesting, though, to reflect that aphasia, a common effect of stroke and a phenomenon that Nerd Bait has examined in the short-form musical, Wrong Word Write Time…
…is an acquired communication disorder that  impairs a person's ability to process language, but does not affect intelligence." However, because of the related communication problems, some people may jump to incorrect conclusions.
And there we are again, talking about conclusions and assumptions. It's tiring, no doubt, being aware of all the conclusions and assumptions to which we may leap, but I'm trying to be more and more aware of the possibility of being proved wrong. Even though, as a scientist would instinctively recognise, that doesn't preclude the possibility of treating something as a truth.
But, getting back to the starting point, do I even have to be keeping my eyes open for this?