I've been heartened by the response to Thursday's post about how Jackie Ashley and Andrew Marr have responded to Marr's stroke in January. There's a real sadness underlying the story, I think. But you don't have to read between the lines too much to find the melacholia in the story of today's subject.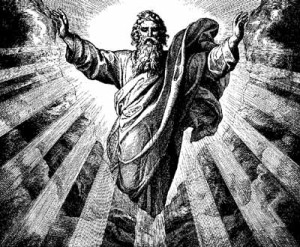 I'm guessing a lot of you won't be familiar with the name Vini Reilly, but he's a key figure in Manchester music history, and people who are familiar with him tend to be huge fans. Even god rates him highly. And if you don't believe in god, Brian Eno has called Reilly's album LC his favorite album. John Frusciante has called Reilly the best guitarist in the world.
Vini Reilly has recorded for over thirty years under the band name The Durutti Column. The Durutti Column was originally assembled by Factory Records founder Tony Wilson, and were the first band signed to Factory. Unsurprisingly, given Wilson's involvement, The Durutti Column's name was unabashedly intellectual and a fiasco. It's a nod to Buenaventura Durruti, who led a column of anarchists during the Spanish Civil War. And it's spelled wrongly.
The Durutti Column's first album is like a joke in a Borges short story. It's called "The Return Of The Durutti Column". The title is lifted from a Situationist International cartoon. It's original cover was constructed of sandpaper so it would damage its neighbours in your record collection.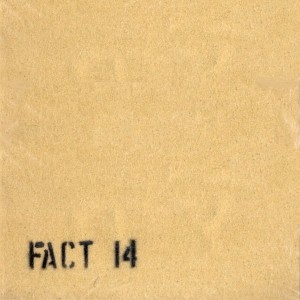 Over the life of The Durutti Column, Reilly has been accompanied, on and off, by a rotating cast of characters including long-term drummer and sometime manager Bruce Mitchell, Dave Rowbotham (killed by an axe murderer in 1991) and Colin Sharp (who died of a brain haemorrhage in 2009).
I have to admit, Vini's is not a name I've thought of recently. But yesterday, a twitter pal posted the following:
"Morrissey. Viva Hate."
That was it. But I was compelled to agree.
"Yes. Wish he'd done more work with Vini Reilly and Stephen Street. Silly sod."
But I needed to check how Stephen Street and Vini Reilly's names are spelled. As I typed my search, one of Google's autocorrect suggestions was "vini reilly stroke"….
Tony Wilson once wrote that "Vini specializes in being ill. Playing guitar like no one else in the world, and being ill." He has suffered from anorexia. This Quietus article speaks of "tales of physical and mental illness and baffling behaviour." Finally, Reilly had two "minor" strokes in 2009, followed by a third (proper?) stroke in 2011 that left him unable to play the guitar. As The Quietus describes it, "[t]he albums and sporadic tours that maintained his frugal existence ceased." By the time Vini was facing eviction, things had gotten so bad that his nephew posted an appeal for help on The Durutti Column's website. In short order, and to Vini's apparent embarrassment, £4,000 was raised.
According to Reilly, the cause of his financial problems has been the amount of time — eighteen months — it took for him to receive any benefits after he was declared disabled. From the BBC's account of Vini's problems, he blames the benefits system for losing three copies of his application and putting him though an application process that "was made harder and harder, with more and more rigorous tests to see if I was faking it or not."
Although I've been impressed by the responsiveness of the US benefits system since I was finally declared disabled, I can sympathise. But for now, Vini's story has a happy ending. He told the Beeb, "My feeling of just being made to feel like people care, that's worth more than any amount of money…. There's no image, there's no promotion, there's just the music, that's all there is, and they're just doing it because they're decent people and lovely people all over the place and that makes me feel very cared for."
By February,  he was telling The Quietus: "I spend two hours every day trying to play, trying to create new, fresh neural pathways." In March of this year, Reilly was able to play a song live at Manchester Town Hall to benefit CALM, a charity supporting suicidal young men. The centerpiece of the night was an interview in which Reilly discussed his own experiences of being close to suicide.  He has spoken of having been suicidal in the aftermath of his third stroke, but in the aftermath of the help he has received from his fans, told The Guardian:
I owe it to these people who've unselfishly just given… You've helped in ways that are beyond the initial problem of paying the debt. It's reaffirmed my belief in the decency of people, that they do want to look after each other.
And I've gotten the chance to rediscover some strikingly beautiful music.