One of the first things you'll notice strolling around Edinburgh is the collection of private schools that seem to have dropped out of context and out of the sky. Pudgily gothic Fettes. The ersatz Red Square on the Thames of Stewart's-Melville.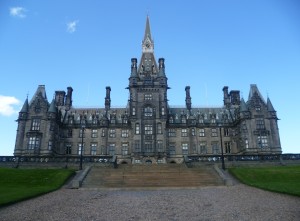 Last week, I was wandering along Lauriston Place, heading in a roundabout sort of way towards Cockburn Street to see if the t-shirt shop had replenished its stock of John and Yokos. Heading east along the street, I was distracted from George Heriot's School looming from an Edinburghian distance by the sounds of Kermode and Mayo's Film Review on BBC Radio Five Live.
[The apoplectic.me Tiny Letter distribution usually riffs off in a different direction from the week's post. Check it out here.]
It's nice to be able to flip on the radio and hear Mark and Simon steer Flagship Wittertainment through Friday afternoon. Yes, it's easily available through podcast and on the interwebz, but there's something nice for this thousand-year-old-man in being able to listen to the show at the same time as the like-minded unseen.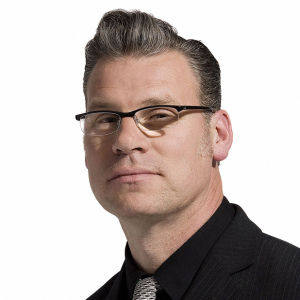 Even better, this week, Mark was talking about the couple who kind of haunt this blog, Edwyn Collins and Grace Maxwell. A quick search of apoplectic.me for Edwyn's name will show what I'm talking about. The recent history of Edwyn and Grace, and particularly the aftermath of Edwyn's stroke, are recounted in the new movie, The Possibilities Are Endless. Pop along to this link for a list of screenings and a link to the movie's iTunes page.
I'm debating whether to try to convince Longsufferingcaregiveroftheblogbeth to pop over to The West for a screening at the Glasgow Film Theatre, or just do the iTunes thing at home. Grace Maxwell's incredible book, Falling and Laughing: The Restoration of Edwyn Collins, alternately has me laughing like a drain and crying like a skinned toddler in a bag of salt, and I fear that watching The Possibilities Are Endless in the movie theatre may break the Kermodean Code of Conduct.
I'm particularly interested to see how the movie kind of replicates the experience of what Edwyn went through. The Guardian describes a "day-dreamy form… attempt[ing] a tour of the singer-songwriter's mind as he revisits his past (childhood locales, fragmentary memories) in search of the future."
Also, it's a story of the redemptive power of love.
After suffering a stroke in 2005, former Orange Juice frontman Edwyn Collins was able to say only four things: "yes", "no", "Grace Maxwell" (his wife's name) and "the possibilities are endless". "It sounds profound," says Grace in this gorgeously poetic tale of the redemptive power of love, "but when you've heard it 85 times in a day, it seems slightly less so."
Gord! I'm getting emotional already. Must be the stroke.
This isn't the only unusually framed biopic of sorts doing the rounds at the moment. Tony Benn: Will & Testament is out, too. Again, you can find screenings and an iTunes link at the movie's website, here. It's not possible to summarise the ages of Benn in a short blog post. A prolific diarist, his published diaries reach eight volumes. But for all his political activism and achievements and failures, this is the sentiment that takes centre stage in the trailer for Will & Testament:
My wife, she's been the most powerful influence in my life, without a doubt. She taught me how to live and how to die. And you can't ask for anything more than that.
As a teenager, I won the Stewart's-Melville school prize for economics. It seemed like an appropriately teenage act of rebellion to use my book certificates to arrange for the first two volumes of Benn's diaries to be presented to me in the big old assembly hall that was originally intended, on a larger scale, to house the debating chamber of the House of Commons. Y'know, in defiance of the prevailing wisdom, man.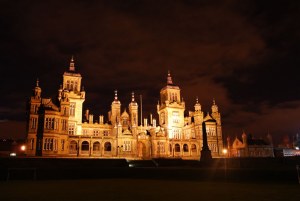 So it is that the once Viscount Stansgate's wife had an afterlife in Mr Benn, and he has an afterlife in the mind of the old man who was once a wee boy. As this review notes,
Benn emerges with consistency, dignity and good humour, and as someone whose views on the banking crisis, our punitive military adventures in the Middle East and the centrist timidity of New Labour have largely been vindicated.
If, Gord forbid, Edwyn Collins hadn't emerged from his stroke, it seems clear that his impish sense of humour and other qualities would have lived on in the memory of Grace Maxwell and their son. Longsufferingphonefinderoftheblogbeth and I often found ourselves having a good laugh together reading Falling and Laughing, and Mark Kermode's recollection of seeing Orange Juice live captures something that strikes a chord, too.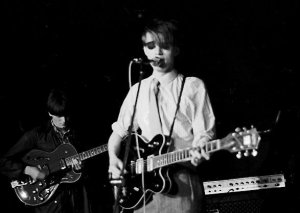 George Heriot and Daniel Stewart, I don't remember much about. Even though the goldsmith and the former Macer to the Court of the Exchequer left large slabs of wealth — equal to tens of millions of today's pounds — created in India and within the British royal family, respectively, to create "hospitals" for Edinburgh's needy boys.
John Fowles, whose The French Lieutenant's Woman I read last week, suffered a stroke in 1988. His first wife, Elizabeth, died two years later, a week after being diagnosed with cancer. Fowles, who never gave up his deep conviction that there is no afterlife, suffered his stroke at 62. A year later, this interview was published in The Paris Review:
This stroke has made me feel time is running out; in other words, much more aware of death, my own and that of the one other human being I love most—and whose ghost, in one form or another, has lain close behind all those female heroines we mentioned earlier. I can imagine my own real death, but not that of Elizabeth, my wife.
And yes, of course we strive. "[S]omething drives one on; man—and woman—is profoundly self-reflexive." But as one of Fowles's characters reflects, our afterlives — such as they are — are short, limited to the memories of generation or two.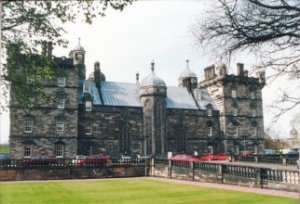 For Mum.