Hello, Dear Reader. And belatedly, Happy Stroke Month. To mark the occasion, the Apoplexy Store has re-opened.
Want to show non-profit solidarity with #stroke survivors and their carers? The all-new, not-shit Apoplexy Store: http://t.co/YhsTAtrDhF

— Ricky Brown (@ricky_ballboy) May 16, 2014
A massively smaller selection of stuff, but much pithier, I think. The bad news is, given what's been cut, you'll have to hack my phone if you're looking for a t-shirt of Stroke Bloke looking lithe in a dress.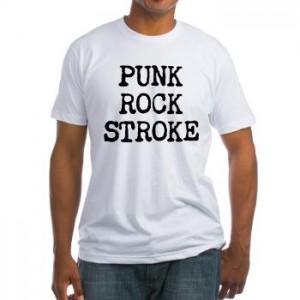 Oh, and sign up for alerts, and more personal and more whimsical content at: https://tinyletter.com/apoplectic_me.
As the relevant Facebook post noted, the Apoplexy Store exists solely to make t-shirts for me to wear at Nerd Bait performances declare non-profit solidarity with stroke survivors and their carers. That seems appropriate during Stroke Awareness Month. I fact, it's not only Stroke Awareness Month and International Masturbation Month — funny they should be the same month, and have essentially the same name — it's also Mental Health Awareness Month. Thanks to Friendoftheblogtim for bringing this to my attention.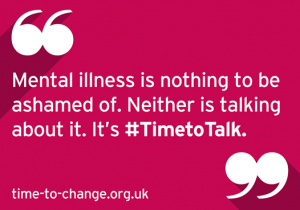 I'm lucky — my brain lesions don't keep me from my ADLs, for the most part. But my processing speed has been damaged pretty badly, which in turn leads to memory issues — it's difficult to take the time needed to make information stick. Another notable difference is that I spend a lot of time wandering around like Black Book's Manny Bianco after swallowing The Little Book Of Calm.
With massive help from Mrs Stroke Bloke I get by, and pass in society pretty well. But there does seem to be a tendency for people to turn their attention away from people whose brains have suffered some form of damage. Whether more subtle deficits like mine which can be brushed under the carpet, or more noticeable ones like the Prime Minister's. Why is this, I wonder?
It's an unfortunate parallel to draw, but at a recent gathering of the Edinburgh Group of the Humanist Society Scotland, someone brought up a thought experiment that was… pioneered… by Bruce Hood, the psychologist.
Hood wrote, in 2009:
I ask the audience if they would be willing to wear the cardigan I brought along. They are understandably suspicious [but] around one-third of them raise their hands…. Once they are told that the cardigan belonged to [the serial killer] Fred West, most hands usually shoot down. People recognise that their change of heart reflects something odd.
But not that odd, of course. Hood argues that "humans are born with brains that infer hidden forces and structures in the real world, and that some of these inferences lead us to believe in the supernatural". I'm no expert and I can't be bothered to research the question, but the reaction of the audience strokes me as evolutionarily rational. Don't associate with items that are associated with danger, and I'd posit that you're statistically increasing your survival rate, whether the danger is posed by a dead serial killer or a plague blanket.
Is this why Sam Keen describes railroad construction foreman Phineas Gage as "possibly the most maligned man in medical history"? [Thanks to Friendoftheblogandy for sharing this article, and to Mrs Stroke Bloke for previously introducing me to Gage.] In an 1848 accident, an iron rod was blasted by gunpowder through Gage's skull, mangling his frontal lobes.
Gage survived, miraculously, but his mind didn't, not quite. His doctor reported that Gage turned capricious after recovering, and began telling tall tales and "indulging … in the grossest profanity." Friends swore that Gage "was no longer Gage."
Similar observations (You're really angry…. You're not the same….) were made about me in the aftermath of The Event. My fault, I suppose, for (i) loudly inquiring "Where's my fucking orange juice?!" and (ii) being nice. Sam Keen speculates that Gage maybe bore no responsibility for his identification as some sort of drunk, hyper-sexed louche, or more recently, sociopath: "For instance, he worked in South America for several years in the 1850s as a stagecoach driver, a fact hard to square with his being a psychopathic grifter."
Gage, struck by the rod, may have landed in that "uncanny valley of things and people we can't quite categorize." That place where a 5% difference from the accepted norm subsumes the 95% similarity and repulses people. Maybe this explains the results of a poll I heard about on this week's episode of BBC Radio 4's weekly satire, The Now Show. It seems 17% of the people polled would have sex with a (presumably humanoid) robot, 41% thought it would be creepy, and "an intriguing 42% [thought], Mmm…, I might. It depends what it would look like. Does it have a Hoover attachment?"
Anyway, back to Professor Keen's article. Pleasingly for apoplectic.me, he believes that the antidote to the tendency to magnify patients' deficits until the actual person fades away is stories: "When we read the full stories of people's lives, fictional or non-, we have to put ourselves into the minds of the characters, even if those minds are damaged."
It's a similar observation to the one made in this old post:
If we can imagine the position of our fellow human being — instinctively, or upon reflection — it's the first step to mindful engagement and finding it impossible to be racist, homophobic or sexist.
Or anti-robot. Being anti-robot could end in tears.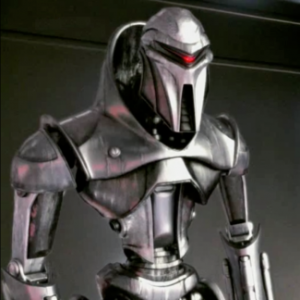 Happy May, everyone.