A while ago, I interviewed Ian Rankin for The Fountain, in anticipation of the recent Rebus Fest.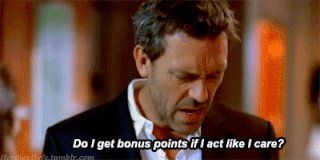 Well, Hugh. Let's see, shall we…?
[For more whimsy and less namedropping, check out the Apoplexy Tiny Letter.]
The character of John Rebus – who's a fan of The Rolling Stones – has been around for thirty years now, and during the course of the interview I noted that's longer than the Stones had been around when his debut novel came out in 1987.
The Stones were formed in 1962, The Beatles in 1960. Yet 55 and more years later, it's axiomatic to describe them as the greatest pop bands in history. A history that – according to Ian Wiki – began just a few years before those bands started and has now been rolling on for 60 years.
Eh… lads? It's 1957, and a Scotsman's perfected the form
It's axiomatic to describe the Beatles and Stones as the best bands in pop history, but is it right? Well, if we ask that limited sample of British pop music obsessive of a certain age – Hi, mom! – they come up with a different answer.
The Festive Fifty was originally an annual list of the year's fifty (though the exact figure varied above and below this number) best songs compiled at the end of the year and voted for by listeners to John Peel's BBC Radio 1 show. It was usually dominated by indie and rock songs which did not fully represent the diversity of music played by Peel but rather the majority opinion among his listeners.
Right. And the listeners of the Peel show submitted an all-time Festive Fifty in the year 2000.
Peel favourites The Fall managed three entries, and his favourite single, Teenage Kicks by The Undertones came in at #2. But Joy Division – and New Order, as Joy Division was reconstituted after Ian Curtis's death – amassed nine out of the fifty entries, including Atmosphere at number one.
…and celebrates the big news…
I've been thinking about Joy Division this week for a couple of reasons:
Hi, I'm Stroke Bloke; and
I was in a room above a pub last weekend checking out a young Scottish band that made me think about them.
It's not the first time I've seen a band that remind me of Joy Division. I saw Interpol opening for The Delgados in… 2001? JD's influence on them was a little more pronounced. So much so, I remarked
If I wanted to listen to Joy Division, I'd stay home and put on Unknown Pleasures.
Speaking of young bands, Matthew Higgs talks here about sitting in a rehearsal space in Manchester in 1978 watching Joy Division rehearse shortly after the release of Unknown Pleasures. The band members would have been 22 or 23 at the time. Higgs is caught in an iconic photo of the band taken by Kevin Cummins, and describes how
Joy Division weren't cold. They were down-to-earth and funny.
So, why are the Beatles and the Stones still set as the standard to which all others should aspire?
It's probably got something to do with the fact that the Baby Boomers are still in charge. I imagine their musical taste is terrible, but Donald Trump and Theresa May are both Boomers.
Donald's favourite song?!
Except, maybe I should take that back. Apparently, in around 2014, Trump declared that Leiber and Stoller's Is That All There Is? as performed by Peggy Lee was his favourite song.
Rather brilliantly, genius.com describes here how Leiber and Stoller got the inspiration for the lyrics of Is This All There Is? German novelist Thomas Mann's short story Enttäuschung (or Disappointment, or Disillusionment). And the recording has a Kurt Weill, Weimar Republic feel to it.
Whoodathunk it, eh? And it turns out that Donald has a taste for Neil Young, too. Or, kind of.
So. Is that all there is? Certainly for this week. But be a love and join me to see where this goes next week…?
And sure, Hugh. You can have your bonus points.
SaveSaveSaveSave
SaveSave