I've mentioned more than once on the blog that I've come to believe that one of the big mistakes made by my younger self was to think that everyone else was basically the same as me.
While that might have been a trifle solipsistic, it's also kind of true. The genetic difference between individual humans today is miniscule — about 0.1%, on average. To a bonobo or chimpanzee, 1.2%. 1.6% to gorillas.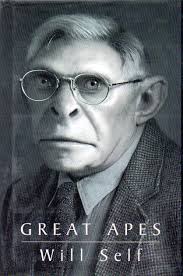 [Don't miss out on apoplectic.me's more personal and whimsical (!) little brother —
sign up for the tiny letter here.]
At the same time, mercifully few of us would like to think that we're basically the same as, say, Hitler. I've returned to mulling over these thoughts during this past week or two for a couple of reasons. It's occurred to me that, even in my most self-interested days as a midtown lawyer on the Upper West Side (note: some of my best friends are midtown lawyers on the Upper West Side), I don't think that I would ever have shot a stroke patient first, just to make sure they would tell the truth when I started asking questions.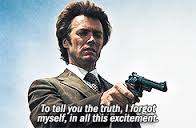 Also, Mrs Stroke Bloke and I went to a recent #EdinburghReads night at Central Library. The event was coordinated by  Edinburgh Libraries in partnership with the British Council as part of the Korea Market Focus Cultural Programme at the London Book Fair.
Up in the gorgeously bookish main reading room, the Scottish writer Karen Campbell, and the Korean writers, Kim Insuk and Han Kang, were talking to BBC Radio 3 Arts producer Serena Field about their work. I thought it would be an interesting night for my immigrant partner and my repatriated self, because Karen Campbell's recent This is where I am tells the story of a Somali refugee in Scotland, and Kim Insuk — unusually, I am told for a Korean writer — tends to focus on the experience of Koreans who live outside Korea.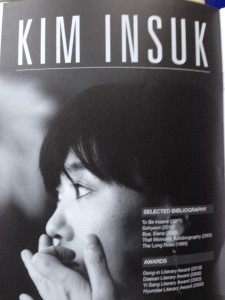 The evening kicked off with great promise when Kim Insuk responded to a question regarding her status as a member of Korea's 386 Generation. The 386 Generation (a term referencing, I later learned, Intel's 1985-born, 32-bit, Earth-shaking microprocessor) is the generation of South Koreans who were very active politically in their 30s during the democracy movement of the '80s, having been  born in the '60s. Kim's answer was long, and clearly very thoughtful; the reply was evidently much-mulled and oft-rehearsed. This was evident even though every word was in Korean, a language in which I have no facility. When Kim was done, I hopeful optimistic that our talented translator would translate this extended soliloquy as…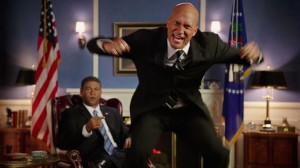 What followed, before Karen Campbell spoke to us with beautiful insight about the protagonist of This is where I am, were chewy insights into the world of South Korea and the role of the writer, as provided by two thoughtful women. I was struck that, notwithstanding my studies with South Korean students in Philadelphia and the 2002 World Cup (football being the source of most of my geography knowledge), I knew very little about the country or its people. By temporal accident and physical distance, I don't think I'd ever even heard the term 386 Generation before.
Kim Insuk and Han Kang, and later Karen Campbell, intimated their belief that the role of the writer  — or their roles as writers — is to ask questions. In This is where I am, Karen Campbell asks her questions through the prism of Abdi's experiences in Glasgow. Kim Insuk's Sohyeon is written in the voice of a historical Crown Prince of Joseon who was taken hostage by the Qing Dynasty and died shortly after returning to Korea. We also heard an extract from Han Kang's The Vegetarian, in which the reader becomes privy to the pain three narrators suffer in observing "a woman with an extreme personality and in physical and mental pain."
Walking through the Edinburgh streets this morning, I listened to the recent Guardian Books podcast that coincided with the KMFCP. The music that played in Seoul's huge central square as host Claire Armitstead watched warriors in bright silks of blue, red and green was foreign — other worldly — to my ears. The news report that framed the podcast spoke of the war that tore apart a country and families across an impenetrable political fault line.  I was transported by the story of  a foyer art display of, it is said, the cheekbones of plastic surgery patients. By the observations of one of Korea's top translators, a native Cornishman and naturalised Korean monk, Brother Anthony.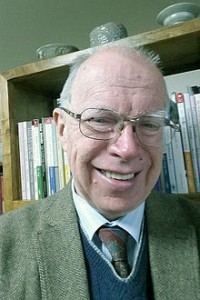 Even the talk of the familiar foreign form of manga was shifted a few degrees to Korea's own manwha. The manwha star Yoon Tae-Ho spoke of internet portals in striking terms I found hard to digest, as "living rooms". What I was listening to were stories of Korea, a country so different to Scotland or America, and Korea, two countries so different to each other. All countries full of people so very different and so very similar to each other.
It struck me that another role of the writer, whatever her field, is to allow us into the mind of another human being, whether herself, the  synthesis of the historical character, or the rare, mercurial amalgam of the fictional. To help us to and in the knowledge that we're all the same and all different.
Even Stroke Blokes. I'll leave you for now with Steve Malkus and Pavement bookending this post with some more careering Korean wordplay…