I was recently asked to complete one of those ice-breaker questionnaires.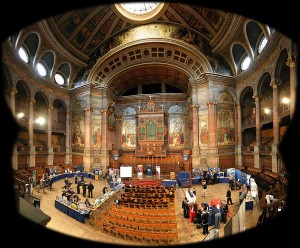 What was the title of your dissertation?
What are you reading at the moment?
[We live in interesting times, so leaven that with some boring old tat —
sign up for more personal apoplectic.me Tiny Letter distributions here.] 
The answer to the first question was
"A Less Than Super Priority? Blah something blah Tort Creditors in Insolvency"
It was one of a number of papers I wrote at a number of law schools that applied the theories of blog favourite, Critical Legal Studies, to whatever was the topic at hand. An admirably consistent stance that had the added benefit of allowing for the frequent replication of a few of pages' worth of work.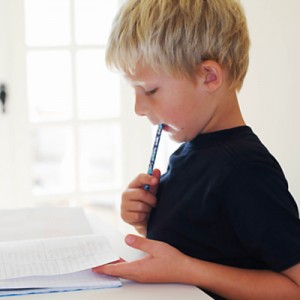 Then, for the first time in more years than I care to remember, the answer to the second question wasn't: The same thing that's been languishing by the side of the bed for the past four months.
I replied with something like, I've just finished Mr. Penumbra's 24-Hour Bookstore by Robin Sloan(1) and cracked open Philip K. Dick's Do Androids Dream Of Electric Sheep?(2) I'm enjoying Writing Down The Bones by Natalie Goldberg, and Robert Hass's The Essential Haiku collection of works by three masters of the form is glaring at me from across the desk.
That's enough to be getting on with, right? And Joseph Conrad's Heart Of Darkness is giving me the scary Liberian Dan mask face, too. A pretty rotten time to be confronted by a fusillade of newspaper articles getting all excited about The Children Act by Ian McEwan. I'm not a McEwan expert, at all, but I enjoyed Black Dogs twenty years ago, 1997's Enduring Love, and 2007's On Chesil Beach. His most recent, Sweet Tooth, was described as a minor McEwan, but its twist was very satisfying.
Fortunately, The Children Act is BBC Radio 4's current Book At Bedtime. At the time of writing, I'm about half way through. Even (especially?) listening to it, the prose is brilliant as always:
As one begins an Ian McEwan… one feels an immediate pleasure in returning to prose of uncommon clarity, unshowiness and control.
That's never an issue with McEwan, of course. It's when, as this review puts it, the scenery clanks and bumps as the author's heavy engineering grinds the moral climax into place.
But none of this is what concerns me here. What I'm interested in, is McEwan trying on another uniform. His recent protagonists have included a medical professional, a research scientist, an MI5 agent, and now, a high court judge specialising in family law. Now, as a former law student who may even have read as many of Lord Scarman's opinions as McEwan has…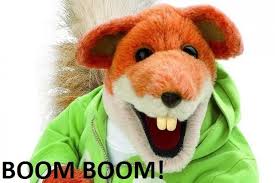 …it's easy to tell from the subtle legalese of McEwan's prose that his research goes far beyond dinners with appeals court judge Sir Alan Ward. Is he, thirteen novels in, keen to try on the robes another profession? Maybe telling stories seems frivolous, and crafting words to a more material end, like Judge Fiona Maye in The Children Act seems more…. What, exactly?
The act of legal story-telling resembles the novelist's craft, as McEwan himself notes in his recollection of the genesis of the novel:
[The judges] quoted well-turned phrases and fondly remembered ingenious conclusions. Clearly, they read each other closely….. How easily, I thought at the time, this bench could be mistaken for a group of novelists discussing each other's work….
"But to what end are these technical skills employed?", this lapsed lawyer wonders. McEwan cites a judgment of his friend, the appeals court judge: This court is a court of law, not of morals, and our task has been to find, and our duty is then to apply, the relevant principles of law to the situation before us.
And there we have it — the law is a dispassionate machine, its precision laser beam turned onto a conundrum. Except that's bollocks, isn't it?
"Much as my colleagues and I wholeheartedly deplore the vulgar exploitation of the worst instincts of human nature for the purchases of commercial profits by both you and your company, we must reluctantly find you not guilty of each of the four charges [of obscenity]."
As The Children Act opens, Fiona Maye is lying on a chaise longue, surrounded by an unlit fireplace, a round walnut table, a blue vase and a tiny ("possibly fake") Renoir lithograph.
I'm reminded of the court room I recently attended in New York; the first time I'd been in one since I collected them as a young law student — supreme courts in Edinburgh, Canberra, Prague, and the District of Columbia. On the back wall, behind the judge, a quote from Sir Edward Coke: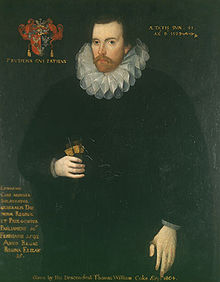 The passage of The Institutes Of The Laws Of England continues, Reason is the life of the law; nay, the common law itself is nothing else but reason… The law, which is perfection of reason.
Well, that was me told by setting. I wonder whether Ian McEwan will address the use of legal prose and narrative to justify the exercise of power in the name of the status quo? I'm guessing not, unless his narrator has a breakdown. Which is possible, I suppose.
And that's the funny thing. Maybe writing fiction isn't a frivolous step down from legal writing. Sweet Tooth may have been a minor McEwan, but <SPOILER ALERT> when the heavy machinery had done its job, the narrative resolved itself to reveal a narrator who has taken a deception on the part of his lover and spun it into a novel written from her point of view, to understand her motivations. It ends with Thomas Haley asking Serena Frome to marry him, in a letter.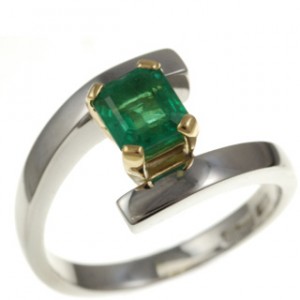 This is a character using his talents to investigate the extremes of his capacity for empathy in the name of love (or if you prefer, human connection). Something worth aspiring to, I think. This week of all weeks, isn't that a better ambition than preserving the status quo?
__________________________
(1)  Hi! Friendoftheblogpaul and Instigatoroftheblogneal
(2)  Hi! Friendofthebloggreg and Friendoftheblogmarcus