I met up with my attorney on the street in TriBeCa the other day.
"Did you get a new haircut? I thought so. You'd fit right in here, or in the West Village."
It's noticeable that the people most likely to pigeon-hole this middle-aged Scottish man as a hipster (even if he didn't use the actual epithet) are solicitous recreational therapists and lawyers from Long Island. Clearly, I'm more square than hip.
[Sign up for the more personal apoplectic.me newsletter here.]
So I'll take it, although I'm increasingly finding people on my social meeds crop-spraying  some ill-defined group of hateful eejits with the "hipster" label as a term of almost unspeakable abuse.
I don't quite get it. Not all Scots are cheap, not all New Yorkers are mean, and not all people who like quirky indie are precious, twee and self-important. Though a pal recently suggested that "precious, twee and hypertrophied egos flourish more in some (sub)cultures than others." I'm pondering that one. Maybe I'll discuss it in my solipsistic blog some time.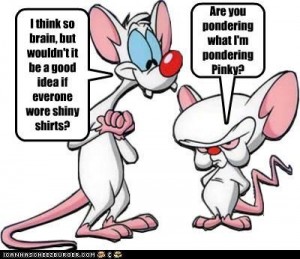 That night, I was chatting to Friendsoftheblogalexandmarcelo. Marcelo, who thinks that 1992 is the greatest year in the history of music, and is only one year off, suggested that since my stay in NYC was being extended, I should use the opportunity to head to the Rough Trade NYC shop on the border of Williamsburg and Greenpoint in Brooklyn. Hipster Ground Zero, if you will. (The legendary, original Rough Trade shop opened in West London in 1976,  and spawned the influential Rough Trade Records.)
— Just google Rough Trade NYC. You'll find it.
— Yeah. I don't think I'll be googling 'rough trade NYC', thanks!
The next day, I hopped on the G line to Nassau Avenue. The G's a locomotive disaster, even for the able-bodied and right-minded. It's the only non-shuttle service in the MTA system that doesn't run through Manhattan and as such, has had to cede precedence to pretty much every line in the service. Even at rush hour, the G is only scheduled to run every ten, or even twelve, minutes. And most of the line's infrastructure is over eighty years old.
But the clock is my oyster, and I'm happy to have the opportunity to stroll through the neighbourhoods towards North 9th St, between Wythe and Kent. The walk isn't unlike my recent wanderings through Red Hook. I pass through wide streets and alongside chop shops and Polish groceries. The buildings are square and functional, painting a Broadway Boogie Woogie against a spotless blue canvas. As Mondrian and his fellow De Stijl artists would suggest, their almost abstract non-representation, and renunciation of decoration do instil in me an atheistic sense of peace and spirituality. Or maybe that was just the way I was feeling. (It was — Ed.)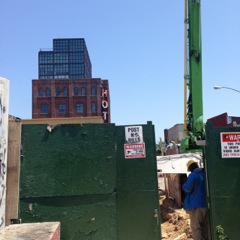 After I pass the Brooklyn Bowl bowling alley and concert venue, and their posters for The Stooges Brass Band show that's coming up (I'm disappointed to find they're not playing covers off of Fun House), the streets start tilting down towards the East River. Before I walk into the sea, Rough Trade NYC rises on the left in Unknown Pleasures black brick.
Of course, the store keeps hip hours — 1100-2300. I've got a little time to kill before they open. The deep azure skies tempt me further towards the water, and the Bushwick Inlet Park. Dozens of youngsters are playing organized soccer, and threatening to make my prediction that U-S-A! U-S-A! will win the World Cup within the next twenty years come true within the next twenty years. Or be better than Brazil today.
I check out the Manhattan skyline, and reminisce about the day Beth and I took the moped across the Williamsburg Bridge, giving the record store clerks time to open the store, have a coffee and argue the merits of Total Control and Makthaverskan, in case they need it. Then I go inside. I later tell Marcelo, "It's like the record store in my head, only three times bigger." LP-sized, album artwork covers racks in all directions. The walls are lined with magazines and provocative books. Listening posts abound, and additional rooms are constructed from shipping containers that hover above the main floor. A table tennis table overlooks the cosy live space in the back.
For all that, I try to remain mindful of the perils of attachment to things, and settle for a Rough Trade tote bag and the free Peter Murphy poster that the store throw into it. Maybe I'll be more adventurous when I can drag Longsufferingirlfriendoftheblogbeth along.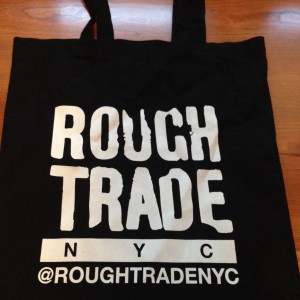 The next day, watching the World Cup 3rd/4th playoff in the Mies Van Der Rohe-influenced space of the Casa Lever garden, I tell Friendoftheblogjonathan about my trip. He says, Sometimes I think you read too much into music.
I look up. The exterior walls of Lever House, my favourite building in the world, direct my gaze to that same deep blue sky. I've also got a new favourite church building. In a strictly humanist way, of course. The reasons that churches of various ilk have produced so much interesting art and architecture are troubling, I think, but that doesn't mean I'm not a sucker for a quirky one. Saint Francis Cabrini Chapel is the successor in my affections to also odd (but grander) St Agnes Catholic Church in Gowanus that Longsufferingirlfriendoftheblogbeth and I used to pass on the way home from the Brooklyn Inn.
Maybe that's why I love the modernist cathedral that is Lever House, and the hymns that Rough Trade NYC stocks, so much. Not as things, but as bookmarks in a life that conjure associations and times.
Here's one for all you lovers and loners out there, by Einstürzende Neubauten. Or Collapsing New Buildings, if you prefer: