Yeah, so…
I've noticed a lot of writers on my social media talking about how hard it is to get any writing done, what with everything that's going on, and I thought that it might be an interesting exercise for me – and for me – to examine how that's working out here in this household. And see what insights that might provide me about how I'm doin.
But let's quickly get all that out of the road —
[There's more anomie and bonhomie over in the Apoplexy Tiny Letter.]
Because yesterday, David Cameron emerged from his shed.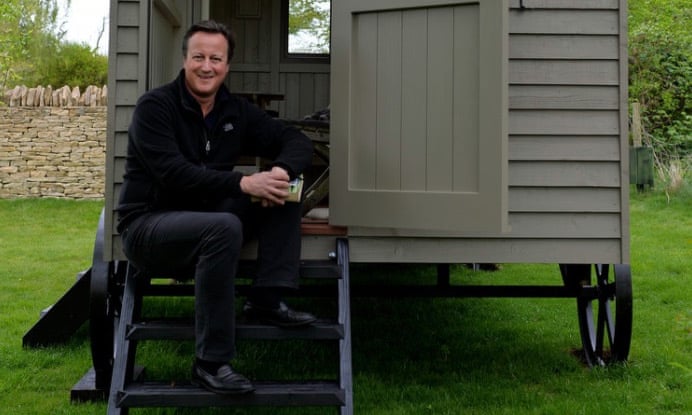 Cameron was talking about the Prime Minister of the Westminster government and his recent admission into intensive care with COVID-19.
Boris is very tough, very resilient, very fit person, I know that from facing him on the tennis court and I'm sure he'll come through this.

David Cameron, Tuesday
I don't know about you, but whenever I look at the evolutionary dead-end of the Honey Monster (© Frankie Boyle), I always think That's a very fit person. And if you're familiar with his diet from his participation in The Observer's What's In Your Basket feature, you won't be at all surprised by the specimen of manhood his frame and complexion describe.
According to Vice's summary of the article, Johnson's nutritional day tends to kick off with a slice of birthday cake.
An immediate question arises: why, and how, are there so many birthdays in the Johnson household?

Vice: I Ate Like The Prime Minister For A Week, And Deeply Regret It
That's very generous, actually, because that's the secondary question – a quick glance at Johnson's Wiki entry shows that the immediate question that arises is How many birthdays are there in the Johnson household?
But I digress. The point is, the media machine has rolled into action to indicate that Johnson will pull through his medical trials because he's some sort of Übermensch and A Fighter.
As will become clear over the coming days and weeks, the narrative is being established. If Johnson pulls through his mild persistent illness, it's because he's gutsier than you and anyone you've ever loved who has died. If doesn't, well… Blame Canada China.
Towards the end of my stroke survival memoir, I try to figure out who or what to credit for the quality of my recovery. This question was partly inspired by reading about Andrew Marr ascribing the quality of his stroke recovery to being a stubborn bugger, and wondering whether it might actually have had something to do with pure dumb luck – someone being present at the vital moment, the exact spot where the brain attack hit, how close the victim was to a hospital, etc, etc, etc.
Johnson himself, supposedly, doesn't believe in illness. His biographer and former colleague at The Telegraph, Sonia Purnell describes his weird attitude to illness as follows
He was intolerant of anybody who was ill. Until now, he has had a very robust constitution. He has never been ill until now, and this will be a huge shock to him. His outlook on the world is that illness is for weak people.
Oh. Well. That explains a lot. Terrified much, Joey?