Anyone who's ever subscribed to the Apoplexy Newsletter, read this blog, or met me, will be unsurprised to read that The Fabulous Beth and I went to see Billy Bragg play Edinburgh's Queen's Hall last week. And those sorts of people will probably also find it predictable that Billy brought along a quirky support act, made an obscure and humorous reference to Craig Gannon in his stage banter, and was playing in the aftermath of the United Kingdom's (sic) decision to open a new campaign of war.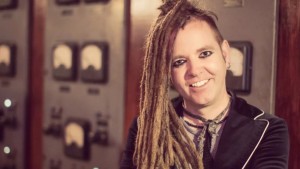 I was particularly taken by Duke Special – for it is he – because he has ridiculous/awesome hair, had covered half of the merch table with an eclectic range of different types of art, and he sang a song called Last Night I Nearly Died.  (That's enough rule of three – Ed.)
Hey! Last night about three years ago, I nearly died!

But that wasn't all that went on last week…