apoplectic.me isn't a forum for me to vent my political spleen, and one thing I'll say for having a massive cerebral hemorrhage is that it helps you lose weight gives you an extra dose of compassion, but I couldn't let this historic day pass without comment.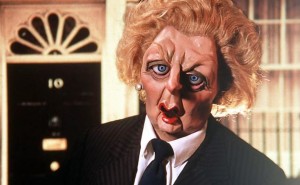 Given Stroke Bloke's bleeding heart world view, which Thatch would have surely frowned upon, I'll leave the remarks to Ricky Ballboy and his misanthropic Irish friend…
Well, I'm less angry than I was, but a promise to my younger self is a promise. youtu.be/NjQRN230npE Slainte!

— Ricky Brown (@ricky_ballboy) April 8, 2013
Conversely, this was the woman who chose to bring her "no such thing as society" speech to the General Assembly of the Church of Scotland, use my country as a lab for her failed poll tax experiment, and would have no compassion for this stroke victim, so maybe I should just double down:
[Update: my manager and muse just informed me that Thatcher's death followed a stroke this morning. Which itself followed a series of mini-strokes in 2002 that left Thatcher "no longer able to make the kind of waspish pronouncements that had been her forte in office – and beyond." Oh, the humanity! Funny how so much of my outlook on life was defined in opposition to the declarations and behaviour of this unfortunate stroke victim and her supporters when I was an impressionable Wee Trot….]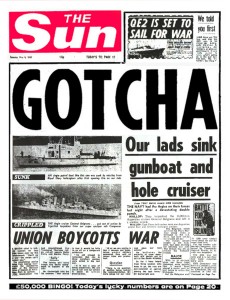 [We now resume our regular programming….] A little while ago now, I was walking to Grand Central after a rehab session, listening to Lloyd Cole on the old iPhone, and a line from his most recent album made me laugh:
I said, "I'm trying to write my novel."
She said, "Neither am I."
If it wasn't for Edwyn Collins's stroke, Lloyd would probably be the most-discussed musician on apoplectic.me. I've found that, as I get older, Lloyd's music (and more particularly, his lyrics) has been the pop work that has moved along with my changing concerns the most. I'd certainly always rather go and listen to Lloyd singing about driving a family through Massachusetts in a station wagon/estate car, than today's Mick Jagger sing about, well, pretty much anything.
I did observe, as I walked past my subway station, lost in music (more like Mark E. Smith than Sister Sledge), that Lloyd does present himself as a bit of a miserable sod these days. So what choice do I have? He's an accomplished writer, better guitarist than he gives himself credit for, and, good god, he used to look like this as the singer and guitarist for a hit band on Top of the Pops….
I spent years trying to convince myself I could wear a black turtleneck because of this. The third most memorable ToTP memory for me as a young boy, after Blondie (my first inkling that girls were different) and, conversely, Soft Cell doing Tainted Love. Terrible influence (Lloyd's jumper that is. Couldn't he just have done some blow onstage instead like a proper '80s pop star?)
All these thoughts of grumpy Scottish men of a certain age (and Lloyd will always be a Scotsman to me, even if he's… er… not) reminded me how lucky I am to be with a girl who values these sorts of qualities (it must be the exoticism). And so we find ourselves preparing to move to Scotland. There are some moving parts in the process, but the move should be consummated in the next month or two. And we have great plans which will no doubt be covered in future posts. I know I'm excited to be going back. Seeing Skyfall upon my release from hospital I was poleaxed by my emotional reaction to Glencoe driving the point home on the big screen: I'd almost let myself cark it without seeing The Old Country again. We couldn't have that. But that's how Scots are, right? More Scottish the further away from home they are. Probably explains why Canadians are the most Scottish people around. In fact, wikipedia tells me that "the current format  [of Tartan Day]" originated in Canada in the mid 1980s. Because a bunch of pipers shambling down the street before putting down their instruments for a wee puff was revolutionary.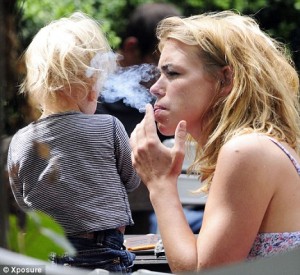 So, as we wait for the big departure day, we went off to the Tartan Day parade on Saturday. This was certainly never a thing before I left Scotland, and Paw Broon seems to know it best as an excuse for Scottish pols to get a "jolly" to NYC, so here's a quick recap for our Scottish readers….
Tartan Day takes place each year on April 6, the anniversary of the Declaration of Arbroath (the Declaration may have had some influence on the US Declaration of Independence).  A Tartan Day celebration, and certainly the one in NYC, typically involves a parade showcasing pipe bands, and a bit of highland dancing, too. I found out five minutes ago I'm proud to say that the proclamation of Tartan Day in Canada was driven by the president of the Clan Lamont. Less edifyingly, the process was driven by Thurmond-lovin' Senator Trent Lott in the US.
Anyway, it was a lovely day, and we were able to hang out with good Scottish friends. Our celebrations will continue when we find a chance to see The Angel's Share at the Lincoln Plaza or Sunshine movie theater. I'll use that to do some studying. Can't have me returning with a transatlantic, 1980s Radio1 DJ accent. Till next time…