As I dragged my case up the street I could see, even from a distance, the man gather himself. Maybe it was a quicker exercise than he expected, because I was still fifteen yards away when he said — not shouting, but with an invested intensity intended to carry the message down the hill:
I'm so f—ing scared.
The people at Shelter had asked him for his phone number. And he'd given it to them, in a moment of clarity. But now he could see this would allow them to fit it all together, particularly since he'd been on trial twice. Had I ever been on trial? That's scary, too.
[For news about forthcoming apoplexy, and for even more personal access to apoplectic.me, sign up for alerts and background at https://tinyletter.com/apoplectic_me.]
He spoke with the conviction of paranoid schizophrenia. But even with my amateur diagnosis, I could see that there was little I could do or offer, other than gently listen for a few minutes in the hope he would feel less alone.
As the rain flattened my hair, the man took in the scene.
— Where are ye off tae?
— America.
— You know, you're the second person I've seen today, going to America.
But before he could put 2 + 2 together and lump me in with operatives at Shelter, he had another flash of clarity — the bedraggled figure who had been limping up the hill a minute ago was taking his broken case to the airport, somehow.
He perorated, and we wished each other the best of luck.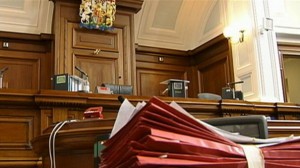 [Shelter Scotland is a charity that helps families struggling with bad housing and homelessness. You can learn more about it here.]