Last week's post, The Man Don't Give a ****, kicked off with a visit to the new James Bond movie, SPECTRE, before running off on a Brosnan-in-a-tank rampage through British foreign policy. But really, what I wanted to post was more in the vein of a classic, Moore-era romp.
So, let's try this again, shall we…?
[More bite-sized whimsy and absurdité from Stroke Bloke here.]
Fortunately, a long-suffering reader of the blog has sent in this link from The Onion's AV Club listing 17 different ways to reboot the Bond franchise, with casting suggestions ranging from Idris Elba to Dwayne "The Rock" Johnson to Kristen Stewart.
One of the casting suggestions (#16. Michael B. Jordan is… Code name: Bond) makes liberal use of an idea that Bond movie aficionados sometimes use to smooth away the radical differences among the Bonds portrayed by the different actors in the series.
…perhaps James Bond isn't a guy, but rather a code name assigned all the 007 agents…
It's a cute theory, although one that's pretty neatly swept away in this article.
As well as the above scene, the articles pins its debunking to a scene in Skyfall in which we see the Bond family cemetery and the headstones of James's parents, Andrew Bond and Monique Delacroix Bond. Like Steven Moffat in Doctor Who, Bond director Sam Mendes likes to throw a bunch of continuity references into his movies. It's very much the modern way. Get the nerds talking about it on the interwebz.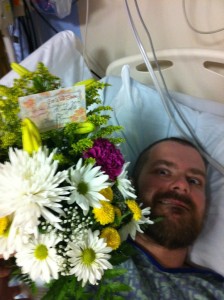 Well, I ain't going out like that, so let's just note that unless SPECTRE is set before any other appearance of [that guy], and [that guy] and Bond are the same people as in previous movies, then [that guy] can't be suffering [that injury] for the first time.
And leave it at that.
Almost.
Maybe Bond just changes a lot from episode to episode. I like that theory, because it plays into my obsession with whether or not we are the same people as we travel through the (hopefully) decades.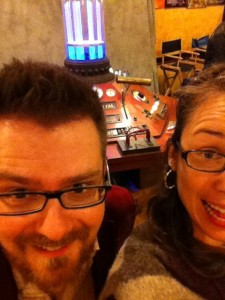 This recent episode of BBC Radio 4's Inside Science looks at recent recent about how we perceive ourselves moving through time. New research by Howard Eichenbaum at Boston University has established that the same grid cells in a rat's brain that fires as it moves through space also fire if the rat runs on in place on a treadmill. Then, after a segment on George Boole, host Tracey Logan talks to neuroscientist David Eagleman about his new book, The Brain: The Story of You and how our brains shape our lives. They start by discussing the awesome nature of the sound of firing neurons, and how that is the sound of every momentous decision ever made beginning – every act of kindness, every act of war, every marriage proposal.
Kinda like this:
Eagleman is particularly interested in the question of who we are – one that often gets tossed around here on the blog. Tracey Logan suggests that we are, basically, the collection of our memories. But David Eagleman thinks this memory is too slippery to hang our hats on, and that as a result it is very difficult to say who we are over time. He notes instead that the idea that we are unitary people over time is an illusion of continuity.
The people each of us individually are at 10, 30, 40, "share the same name and some of the same memories, but we are quite different as a person."
This has been thrown into stark relief for me by the – occassionaly subtle to the outside eye – differences among pre-Long-SufferingGirlfriendOfTheBlogBeth Ricky, pre-stroke Ricky and post-stroke Ricky 2.0. And sure enough, more like I've discussed on the blog in my narrative-driven, dilettante-ish fashion, Eagleman seems to suggest that what we perceive as ourselves are collections of stories we tell ourselves and are told by others.
So, basically, I'm James Bond.
And so are you.