Tonight, the Edinburgh Festival and the Fringe will be over for another year. Once again, the shows I went to see for The Edinburgh Reporter were never less than interesting, and the second half of the month was no less thought-provoking.
In addition to the stuff I mentioned last week, Daniel Kitson at the Traverse was great, and AL Kennedy at the Book Festival was a masterclass on how to take an audience with you when reading off the page.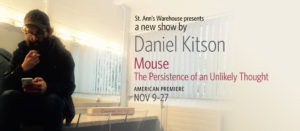 Blog hero Paul Morley on Bowie didn't translate well to the inherently conservative milieu of Charlotte Square, but perhaps the most gripping night of August was……Stuart Cosgrove talking about his latest book, Young Soul Rebels: A Personal History of Northern Soul.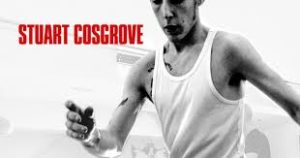 I got a ticket for this because in his many guises – journalist, broadcaster, television executive, academic, co-host of Off the Ball, the most petty and ill-informed football show on radio – Cosgrove is always good value.
As well as that, the phenomenon of Northern Soul has always been on the periphery of my radar. Yours too, probably, whether you're aware of it or not. The titles of M People's first and The Verve's second albums expressly reference the scene. Soft Cell's Tainted Love and What? are covers of popular Northern Soul numbers.
So this is some bird hitting up the Wigan Casino, basically
Early northern soul fashion included strong elements of the classic mod style, such as button-down Ben Sherman shirts, blazers with centre vents and unusual numbers of buttons, Trickers and brogue shoes and shrink-to-fit Levi's jeans. Mod style heavily inspired my first published short story, which became part of my application to the Creative Writing programme at Edinburgh University. Occasional blog subject Paul Mason is a Northern Soul aficionado, too.
Yet for all this I couldn't really have told you much about the specifics of the scene before a few days ago. And as it turns out, that makes a lot of sense.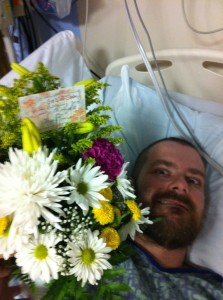 Ian Wiki begins his survey of Northern Soul by noting that it mainly consists of a particular style of black American soul music based on the heavy beat and fast tempo of the mid-1960s Tamla Motown sound. As the nascent scene developed through the '70s, it was sustained by DJs who would seek out rare and previously overlooked records.
So, talking about Young Soul Rebels, Cosgrove eulogises Linda Jones out of Newark, NJ and her mostly unknown classic, I Can't Stop Loving My Baby.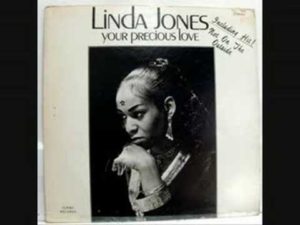 [O]n the northern scene… it was presumed she was 'too good for success, too talented for the charts and too special for the uninitiated'. It was an attitude sprinkled with an inverted snobbery but for northern soul fans Linda Jones was too good to be famous.
This does seem to suggest a very male, cataloguing, High Fidelity mindset, so it's good to hear that Cosgrove's experience of the scene includes female sherpas and matriarchal figures.
And it's also good to hear about these neglected pieces of art giving people joy, and the unknown artists being plucked out of obscurity to receive ovations in Northern Soul clubs after it would have seemed that their chance to share their skills with an audience had passed. For example, I'm about to head home to listen to another one of Cosgrove's name-checks from the Festival, Johnny Mae Matthews.
So that's cool. And at the same time I'm reminded that Newark is to New York as Fife is to Edinburgh, and that the awesome Wrens from Newark are underappreciated in the present day. I'm reminded of the work that Chemikal Underground have been doing in the East End of Glasgow, and it makes me want to seek out what's going on now, on the ground floor. In Edinburgh, it makes me want to seek out more of what local label Gerry Loves Records is up to. Guess I'm gonna be busy.
Till next week…
Save
Save
Save
Save
Save
Save