Do you know the way to blue? This guy does.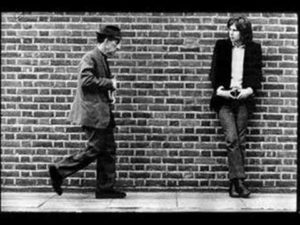 Like Nick Drake, I've got to assume that most people who've suffered the effects of a stroke – and their loved ones – are familiar with the blues. And some of them may even look out the Blues as a form of therapy. I can't locate the exact quote, but someone once said
It's a sad music that makes you feel happy.
So it was that Mrs Stroke Bloke and I went along with a couple of friends to a show put on by the Edinburgh Blues Club on Friday.
[Extra time to waste on Labor Day (US)? Get more apoplexy here.]
The headliners were Robbie Hill and his band. If I've picked everything up correctly, Robbie is a Scotsman from Leven in Fife who lives in Helsinki. Which, to be fair, sounds like a pretty good recipe for cooking up the blues.
There is, I suppose, something comforting about the form. A blues scale establishes where the next note is likely to fall. And the classic 12-bar form signals its intentions pretty clearly through rhyme, repetition, and structure.
And yet, as we waited for the band, I turned round to my friend and declared – very much in the vein of the self-important music-head –
I'm not much one for the boogie-woogie or swing-inflected blues. I want murder, hurricanes, and burning buildings.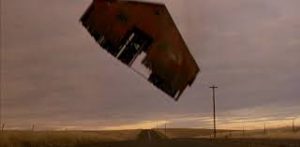 Also, "a guitar sound that sounds like tearing a hole in the sky." (I know. 🙄) Well, Robbie Hill certainly provided that.
Yet almost four years post stroke, I don't listen to much blues. In fact, in the years leading up to 2012, my tastes had moved away from formal blues into different types of songs of alienation and repetition. More overtly angry, a lot of the time. So, as I sat in The Voodoo Rooms, I began to wonder what path had led me to make these ridiculous declarations to my friend.
After a brief softening-up by Cream, I suppose it was The Robert Cray Band that got my teenage self interested in blues music when I read someone raving about them in Q magazine.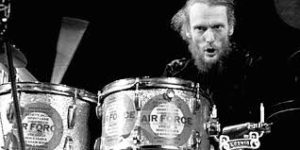 At this point, The Robert Cray Band was pretty soulful. I saw them touring Don't Be Afraid of the Dark and started digging deeper, back to Who's Been Talking and Bad Influence.
My interest was piqued, and as a young teenage boy with aspirations to play the guitar I then kept coming across references to other touchstones I should listen to. Muddy Waters' Mannish Boy was all over British TV, soundtracking a Levi's advert.
And that sound steamrollered everything in its way. It wasn't selling 501s. It was selling brain surgery. From that point on, all music of whatever type had to have a glint of whatever the hell it was that sound had.
From Muddy Waters, the music press again quickly filled in the next jump, to Howlin' Wolf. And I suppose that it was Chester Arthur Howlin' Wolf Burnett  and his Killing Floor and Natchez Burnin' that defined what I still want to hear somewhere, when I hear blues music – murder, hurricanes, and burning buildings.
Jimi Hendrix does a version of Killing Floor which sounds – and looks, boa and all – quite different to the Howlin' Wolf version. His Red House, though – evolved from Albert King's Travelin' to California – is described by Keith Shadwick as "one of the most traditional in sound and form of all his official recordings."
Yet that's where the need for that tearing guitar comes from.
And at the same time, there's that comforting blues scale and a strict 12-bar structure structure. And a happy ending, of a sort, for the narrator, bringing us to the end of this post. I hope you've gotten some happiness from these blues. If you've got a favourite example of the form, do share, and complete a human connection.
Till next time, lots of love – Stroke Bloke.
Save
Save