The Brexit referendum could have been an invigorating exercise in participatory democracy, addressing important issues about subsidiarity, regulation, and the like. Instead, it was presented as a discussion of a post-Brexit wishlist in which dues no longer payable to the EU could be spent on [insert cause of your choice].
But now, the reformed Vote Leave, called Change Britain, have dropped their pre-referendum pledge of a £350m-a-week spending bonanza for the NHS.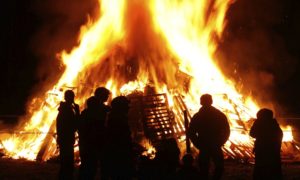 Don't worry – this post is actually about  awesome ska legend Prince Buster…
Well, of course they have. Now all that participatory democracy bullshit is out of the way, we can focus on the plan to become the Singapore of the North and forget that much of the campaign was run as a dog-whistling anti-immigrant campaign.
Except, we can't. At the end of August, the UN reported that "divisive" and "anti-immigrant" rhetoric by UK politicians during the EU referendum had helped to fuel a spike in race hate crimes in the weeks before and after the vote.
Last week, two Polish government ministers visited London to discuss the safety of the almost million Poles living in the U.K. after a Pole was beaten to death in Harlow, north of London, late last month, and two Polish nationals were "brutally assaulted" in the same town at the beginning of September.
I guess the people who are carrying out these attacks, and harassing people who "look like immigrants" reckon that they're protecting "British values", like tea (from China and India), fish'n'chips (popularised by Italian immigrants at the turn of the 20th century), and (Greek-Syrian) Saint George.
The music of my childhood, growing up in Edinburgh, was very British. I didn't give it a second thought. All the six year-olds in my school loved Madness's Baggy Trousers. And The Specials' Ghost Town might as well have been the national anthem.
And that stuff never really left me. I stood in the middle of a riot in Ingliston when 808 State opened for Madness during their reunion tour in 1992. And then stayed when One Step Beyond, Madness, and The Prince soothed the savages' breasts. I was well into my thirties when I spent a joyous night with my pal Eric watching The Specials in Manhattan's  Terminal 5.
Madness and The Specials were part of the 2 Tone ska revival powered by the 2 Tone label formed by The Specials' Jerry Dammers. Not that I knew that while the music was burying its way into my tiny, impressionable brain.
In fact, it says here
Ska developed in Jamaica in the 1960s when Prince Buster, Clement "Coxsone" Dodd, and Duke Reid formed sound systems to play American rhythm & blues and then began recording their own songs.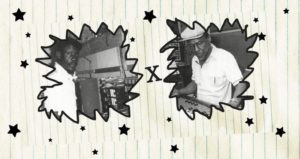 Prince Buster – or, Cecil Bustamente Campbell – died last week, on 8 September. He had reportedly been in poor health for some time after a series of strokes, including one in 2009 that left him unable to walk. He was instrumental in the development of ska, and as reports of his death emerged, I discovered that Madness's One Step Beyond wasn't just a tribute to Prince Buster, but a cover of his original. The opening lines, Don't watch that, watch this… are from another Prince Buster song, The Scorcher, and the name Madness itself came from the Prince's song of the same name, covered on the band's first album. All that in addition to Madness's own tribute to the man, their first single, The Prince.
The article Beef Patty from Red Bull Music Academy Daily linked above fills in some more blanks.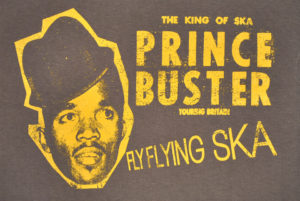 As well as the fantastic sounds he laid down, Prince Buster was an asset to Coxsone Dodd in his rivalry with Duke Reid as a "boxing street tough". Hard to imagine him getting an entry to tour the UK in today's climate. But then, some forty years later, his choons put to rest a riot that had been coordinated among British football hooligans for the Madness gig at Ingliston.
As Andy Hamilton said on The News Quiz on Friday as Prime Minster Theresa May set aside another of Vote Leave's sort-of pledges and ruled out an "Australian-style points-based immigration system":
If we did introduce a system whereby people's right to live here was decided by whether or not they make a contribution to society, a lot of us could get deported…. Probably most of the audience…. Certainly all of the panel.
I know I've not written anything as awesome as One Step Beyond. Yet. Maybe I should be worried….
Announcer:  That's the end of apoplectic.me for today. And now…
Save
Save