This is the fourth birthday I've celebrated in the post-stroke, apoplectic.me world. And it's a significant one. Really, any birthday after the one you forget because you've had a massive haemorrhagic stroke two weeks later is significant.
But specifically, Mrs Stroke Bloke has taken to referring to me during the week of 15th September 2016 as "The Answer".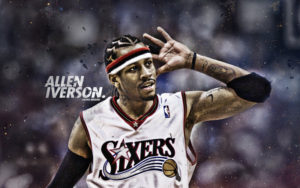 Nerds among us will be aware that in Douglas Adams' Hitchhikers Guide to the Galaxy, the number 42 is the Answer to the Ultimate Question of Life, the Universe, and Everything, calculated by an enormous supercomputer named Deep Thought over a period of 7.5 million years.
In the next book of the Hitchhikers series, a special computer the size of a small planet built from organic components and named "Earth" calculates that The Ultimate Question to which 42 is the Answer is What do you get when you multiply six by nine?
On the tenth anniversary of Adams' death, a book called 42: Douglas Adams' Amazingly Accurate Answer to Life, the Universe and Everything was released to cash in on the nerds' obsession with this really rather good joke. Reading a related article in The Independent by Phil Space, I find a number of interesting facts about the number.
The youngest president of the United States, Theodore Roosevelt, was 42 when he became president. So, I'm feeling pretty good today about not being a natural born citizen of the United States.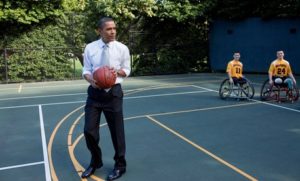 On the other hand, Dodi Fayed was 42 when he was killed alongside Princess Diana. So, y'know, swings and roundabouts. And roundabouts and tunnels.
But my favourite 42 fact – for reasons that will become apparent on 7 October – is that
In Shakespeare's Romeo and Juliet, Friar Laurence gives Juliet a potion that allows for her to be in a death-like coma for "two and forty hours".
Anyway, to mark the glorious occasion of my 42nd birthday, Mrs Stroke Bloke has agreed to get me a new tattoo. Never having gotten one in Edinburgh, I consulted the wonderful hive mind that is comprised of my friends on soshul meedja which recommended that I go to Noemi at Studio XIII. Seeing this in her gallery sealed the deal. I thought it was creative and interesting:
Apparently, Judi Dench recently got her first tattoo at the age of 81 as a present from her daughter, which I liked reading about. No doubt this tattoo artist who believes that tattooing's acceptance by mainstream society has been a big change for the worse would be appalled by the fact that Joods spoke about her ink exclusively with Surrey Life.
But I like to think that my new ink will mark another new chapter in an ongoing post-stroke story. And as I've discussed previously, much as my pal Andy likes to use Shabbat as a weekly milestone to gauge (and possibly adjust) his trajectory, I find anniversaries mark a similar opportunity. Even if it's useful to maintain those more bite-sized amounts of time that lend themselves to this kind of exercise, too.
My new project with my old classmate Beth (not Mrs Stroke Bloke), Interrobang, is on the horizon, and as it hangs in a kind of netherworld between conception and its imminent existence, it feels like all things good, bad, and indifferent are possible. I'm reminded of scribbling down crazy dreams about going for a jog in Brooklyn's Prospect Park when I was lying in my hospital bed in the Hospital for Joint Diseases.
But for now, I hope your week is full of opportunity.
Save
Save