People love making transatlantic comparisons. Think Sting's Englishman in New York. Think Toby Young's How to Lose Friends and Alienate People. Think Jeremy Clarkson's unfortunately abortive attempt to get himself shot in The South.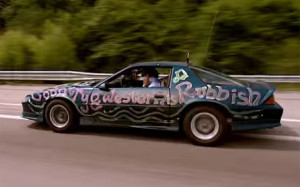 [Stroke Bloke's back from holiday. To make up for missing last week, I commend to you this post that predated Ada Lovelace Day on 13 October.]
Think the protagonist of Martin Amis's Money. I think about him a lot, since the semi-autobiographical main character of my novel-in-progress has been compared to John Self, the crass representation of Thatcherite amorality and greed therein. Thanks?!
It's not an encouraging list, really. Nevertheless, Longsufferinggirlfriendoftheblogbeth and I travelled to our old home in Brooklyn last week for a bit of a holiday. Long story short, we had a wonderful time. Contrary to claims that You Can't Go Home Again, and You Can't Go Home Again, Again, we felt very much at home again as soon as we emerged onto the street level at the Bergen Street subway station.
We got to see with my bandmates in Nerd Bait, as well as other good friends around the city. Stroke survivors were dined with. Old hang-outs were hung out at. We passed the place we first scraped our initials in wet concrete. It was a great week all round, we were happy to be home, and we agreed that we would happily live there again. But, practicalities dictate otherwise at the moment. Furthermore, I'm happy to be back home in Edinburgh, too.
Because both of these places are home in different senses, now. I'm often thankful for the 0.5% of American antibodies against Britishness imbued by a decade in NYC, by Beth herself, and my eating an egg salad sandwich that I dropped on the platform at Queens Plaza.
No doubt the height of our joy could be partly ascribed to the ability to live vacation life in the city, and not having to find a way to live life and earn a living in the city at the same time. The pressures that entails were no doubt part of the wide spectrum of variables that landed me in the ER at Brooklyn's Methodist Hospital.
There's no doubt that I live at a different pace now. And there is part of me that misses that intensity just a little bit. The competitive part that laughs when some Amis-h guy is bellowing his relatively puny importance down a cellphone. And that competitiveness is also part of the random set of variables that allowed for the sort of recovery I've been lucky enough to enjoy.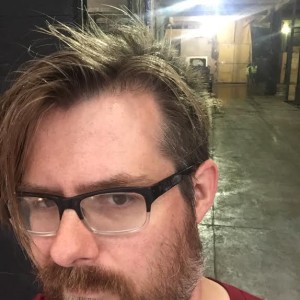 Because, yes, Beth and I often discuss how luck played a huge part in my recovery. If love and hard work solved all of the problems arising from a brain bleed, there would be a lot more alive and happy people in the world. But that need to compete did act as a provocation to excel in early rehab tasks.
Sure, it probably contributed to landing me in rehab in the first place, but….
Taking the 2/3 up the West Side to get a train for my first visit to Baltimore was a bit of a flashback to fretfully watching the clock on the 4/5 up the East Side to work. There's something about the huge city and its huge population that can make it hard to get things done, and get to places on time. Beth was meeting friends for brunch one day, and was reminded of New York time. That's not EST, you understand, but the fifteen minute time zone that accounts for the person who called to say they'd be a little late being the first person to turn up.
So it is that one can have the pleasure of taking a vacation and seeing Mark Kozelek at The Town Hall, and also the pain of taking forever to get there because of the seething mass of humanity travelling through Midtown traffic in an attempt to avoid the rain. The sadness of heading to Newark Airport for an outbound flight, and the relief of not having to negotiate the hour that it takes to cross Downtown from Brooklyn until the next time we return to this place that is great enough to knock the blog off schedule. And great enough to provide an avalanche of material. The place that we love so much, that never really brings me down.