Was anyone keeping an eye on the award of the Man Booker Prize last week? It's, like, the World Cup for novels.
Well, that's not quite right. Historically, the Man Booker has only been open to authors of the Commonwealth, the Republic of Ireland, or Zimbabwe. So it's kind of more like the Commonwealth Games for novels. The 2014 prize was the first year the prize was open to authors from anywhere in the world. AS Byatt said the prize risked diluting its identity, but blog favourite A.L. Kennedy was all for it.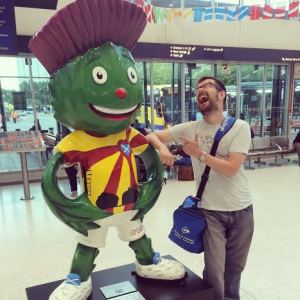 [Sign up here for apoplectic.me Tiny Letter distributions, and more hilarious insular nationalism]
[Update, 20 Oct., early evening:  I've just finished Toni Morrison's Jazz. And what pleasure in finding at the end that, in the post below, I made the same mistake as the ultimate narrator; the mistake the author wants the reader to make. Jazz isn't about the City. It's about the people and the relationships among them and about the two lead characters. A bit like this post, as it turns out. Do, Dear Reader, sign up for the Tiny Letter; I suspect that next week there may be a slightly more extended conversation to be had here.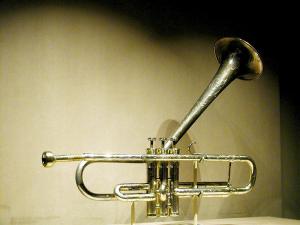 But, back to the Booker for a second….]
In the end, Australian Richard Flanagan's victory for The Narrow Road to the Deep North suggests that — for the moment at least — fears of U.S. authors coming to dominate the prize are unfounded. And would it really make that much difference, anyway? We're about half way through the first semester of my Creative Writing M.Sc. at the University of [first UNESCO City of Literature] Edinburgh, and the novels we've read so far have included classics by a Polish national with British citizenship and an American who lived the last quarter century of her life in France, as well as another novel that's a kind of love letter to France from an American novelist who married his second wife in Paris.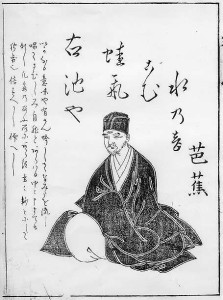 Nevertheless, my favourite course novel to this point has been one by a Scotswoman born in Edinburgh who lived in London and New York City before settling in Tuscany in the '70s, till her death in 2005.
Many Scottish students read Muriel Sparks' The Prime of Miss Jean Brodie in high/senior school. For the purposes of this blog, I suppose it's appropriate that my set read The Great Gatsby instead.
This was all for the good, because it meant that I had a lovely time with Miss Brodie the other week (even if James Wood's idea that she's "much-loved" is an odd one). The book captures a certain segment of Edinburgh society and strand of Presbyterian fatalism brilliantly, of course. But in my reading log, I made sure to mention something else — how striking the humour is, particularly if you're familiar with Edinburgh.
It's been suggested to me that you have to be fairly intimately knowledgeable about Edinburgh society to get lots — but not all — of the humour in Brodie. Regardless, the writing is awesome. Consider this passage from an early 'sixties novel describing Edinburgh between the wars (and a month and a week ago):
[D]ark heavy Edinburgh itself could suddenly be changed into a floating city when the light was a special pearly white and fell upon one of the gracefully fashioned streets.
And Edinburgh is the kind of awesome city that can ruin you for other cities for life. Don't believe me? Check this out. But Brodie it may be supplanted as my course favourite soon, because I'm working my way through this: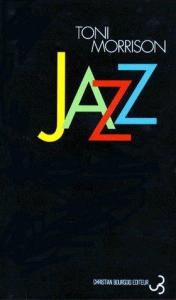 As I write this, I'm about half way through Jazz. I'm not a Nobel Prize for Literature jurist, so you don't need me to tell you the writing is awesome. Fittingly, the words are formed into stabs of the horn and then page-long slabs of riffing. And one of its major characters is my other favourite city, New York. The place where, as Toni Morrison's narrator writes, people feel more like themselves, more like the people they always believed they were.
I never lived in "the City" in the 'twenties, though Tillman's on 26th Street was an awesome Chelsea representation of Harlem gone downtown. But Morrison's city is recognisable in many aspects. And I love her riff on Thursdays that begins, Weekends and other days of the week are possibilities but Thursday is a day to be counted on.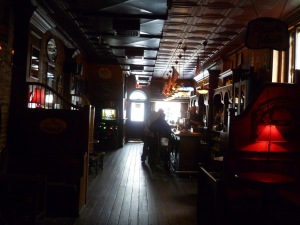 And this: When they fall in love with a city, it is forever, and it is like forever…. There, in a city, they are not so much new as themselves: their stronger, riskier selves. And in the beginning when they first arrive, and twenty years later when they and the City have grown up, they love that part of themselves so much they forget what loving other people was like — if they ever knew, that is…. [W]hat they start to love is the way a person is in the City….
All these bits about Thursdays and love and the City are shot through with wistfulness, but not quite twenty years after moving to the City and not quite two after leaving, it feels like there might be a way to catch lightning in a bottle. Like all the things we love — Aberdeen beating Rangers 4-1 at Hampden, the line the airplane takes along the Forth, our lovers — if we carry a piece of them with us, they can grow to be part of us, providing strength when we need it.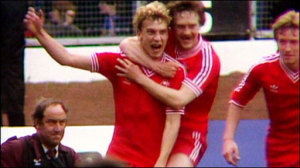 Longsufferinggirlfriendoftheblogbeth and I first blew on the flames of a mutual interest in word games and hip hop-related humour on a Thursday. Holding on to that shard of orange light kept me semi-conscious just long enough on 1 October, 2012 to be able to move to Edinburgh with her after we'd negotiated the first stages of stroke recovery. I've brought a little bit of the City with me to Edinburgh.
And so has she. And I love the way a person is in the City.