For anyone who's particularly keen to get an insight into this guy's fear and frustration and confusion and claustrophobia during the early stages of stroke recovery, please sign up for apoplectic.me Tiny Letter distributions, if you haven't already. I'll be covering that today.
But as Longsufferinggirlfriendoftheblogbeth likes to say
It's OK. We live in the future. He survived.
Two years and a month post-cerebrovascular insult, I'm six or seven weeks into my creative writing M.Sc. at the University of Edinburgh. The six or seven isn't a confusion as to the passing of time, for once. Just a function of how the post-graduate semester works. But that's not important right now.
Each week, classes include a workshop for which we rotate submissions of short pieces and comment and edit each other's work, as well as class for which we read published work that illustrates a particular aspect of practice. Last week, we read Kafka's A Hunger Artist and Katherine Mansfield's The Fly in an examination of the short story form.
The Fly is the first instance of stroke writing in the course.

Mr. Woodifield […] peered out of the great, green armchair by his friend the boss's desk as a baby peers out of his pram. His talk was over; it was time for him to be off. But he did not want to go. Since he had retired, since his . . . stroke, his wife and the girls kept him boxed up in the house [….]
Each of the candidates does an optional class, too; in my case, Acts of Storytelling, for which we read a novel each week. Last week, Toni Morrison's Jazz, previously The Prime of Miss Jean Brodie, and so on.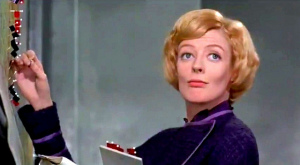 For the end of this semester, as well as submitting a portfolio of our own fiction for the core courses, we have to write an essay for Acts of Storytelling that's either a piece of literary criticism or a craft analysis essay. I'm knocking around some ideas right now, and it looks like I'll write about how time is handled in a couple of our texts. The prompt is a quote from Margaret Atwood (whose John Donne-referencing Hair Jewellery we recently read for the core course):
Narration — storytelling — is the relation of events unfolding through time. You can't hold up a mirror to Nature and have it be a story unless there is a metronome ticking somewhere.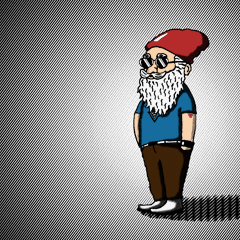 Regular readers will have noticed that time is an obsession of this blog. Atwood's remark, I'm reading right now, comes from her book Negotiating with the Dead: A Writer on Writing. The book is Atwood's own edited version of six lectures she gave at Cambridge University in 2000 on "the position a writer finds him or herself in."
I think this context is interesting, because — depending on how you choose to interpret time — 2000 is around thirty years after Vonnegut's Slaughterhouse-Five, and ten years after Martin Amis's Time's Arrow (both unread by me as of the time of writing). Yet Atwood's metronome is reminiscent of Newton's "clock in the sky," rather than Einstein's — I suppose — infinite watches. On first blush, it seems the metronome metaphor is inapplicable to Slaughterhouse-Five's Billy Pilgrim, experiencing his life discontinuously, and the narrator and reader of Time's Arrow, for each of whom time is experienced passing in reverse:
[The narrator] simply accepts that people wait for an hour in a physician's waiting room after being examined, although at some points he has doubts about this tradition. Relationships are portrayed with stormy beginnings that slowly fade into pleasant romances. Although the narrator accepts all this, he is puzzled and feels that the world does not really make sense. — Ian Wiki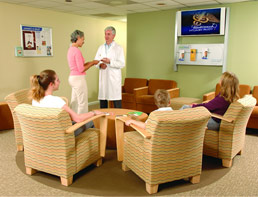 I suspect that I'll find myself looking into how the story an author wants to tell impacts upon how time is handled. Thus, in Brodie, where Presbyterian Edinburgh fates are predetermined, it's natural to casually flash forward to find out what happens to Mary MacGregor six-to-thirteen years after the main events of the novel. In Tracks, by the native American author Louise Erdrich, it makes sense that time is presented — at least in the table of contents — in a more linear sense, in line with characters who are intimately connected to the land.
But I agree that time is social. Harvests. Day and night. Diurnal clocks. Biorhythms and cycles. All that mushy wetware bio stuff [that is real].
(Thanks, Longsufferingreaderoftheblogpaul.)
I'd tell you from December 2014 how this plays out in the craft analysis essay, but I don't want to weird you out. I will tell you that it's really handy for the final paper novella I wrote next year.