I'm really excited about performing over some awesome new Nerd Bait music later this week. My super-talented bandies have made an OST for the Illicit Ink – Skyground production at the Edinburgh International Science Festival, including a branch into the ambient for my particular segment of Apollo 21: Into the Stars.
[Be my imaginary gf, even if you're a 500lb hirsute trucker –
Sign up for the apoplectic tiny letter here.]
I'm reminded that Nerd Bait's second long-form concept single, Wrong Word Write Time, was also about an astronaut. That time, it was a story that I was stuck on. This time, we've had space thrust upon us. Which works for a band that is so scientifically literate. Well, except for Wurdz Boi here.
If I'm a scientist – and I'm not – it's very much a scientist of the 'gentleman' ilk, but that doesn't mean I don't try to keep up a wee bit.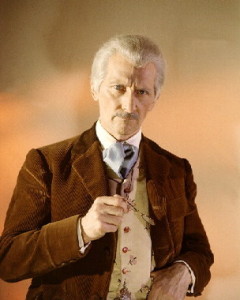 Not long after the cast and writers started work on Apollo 21, I ran across an interesting show on BBC Radio 4. It was called Sounds Up There, and was partly a celebration of 50th anniversary of the first spacewalk, by the cosmonaut Alexei Leonov. In the programme, Glenn Freemantle, the sound designer in charge of the sound design of Gravity, takes the stories of a number of astronauts who have completed EVAs, or Extravehicular Activity, and presents them over an atmospheric soundtrack.
Gravity was very nearly a subject of the blog after I saw it. Longsufferinggirlfriendoftheblogbeth had seen it during a US sojourn, and recommended it. So I went out to the Cameo to see it while I awaited her return.
Well, there was something about it. I was an emotional wreck way before the end.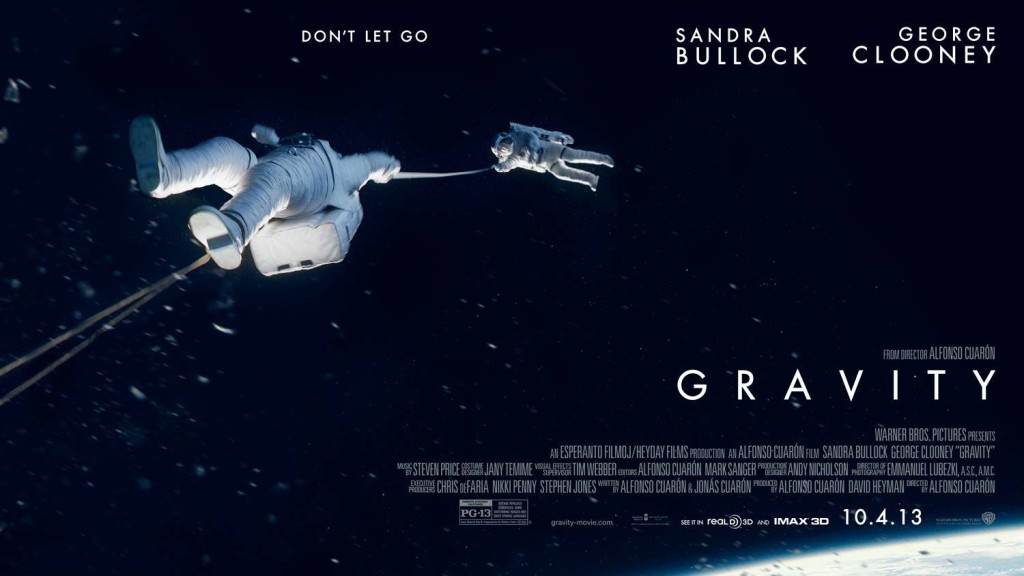 I'll have to watch that again, sometime. It really would be a great blog subject.
As a kid, before magazine pictures of Curve, The Sundays, Moz, and loads of others, my bedroom wall featured a picture of the first untethered EVA, by Bruce McCandless in 1984.
So why this fascination? There are obvious answers, I think. Like the excitement of the unknown; the fascination of exploration. But although I won't be doing an EVA any time soon, something about the story of the astronaut in WWWT, and something about Gravity, taps into the stroke experience.
Would Sounds up There shed any light? Either way, it's absolutely worth a listen, here. Hearing it again this morning, I couldn't always differentiate which astronaut was telling which story of their personal experience, but Chris Hadfield, Stevie Smith, Chris Cassidy, Suni Williams, and Luca Parmitano relate some of the most awe-inspiring and affecting things.
I loved the bit when one of them explains that sometimes when you're out there, you hear the voice of a taxi driver in Rio: 'They're on the same frequency as the little radio inside your suit.'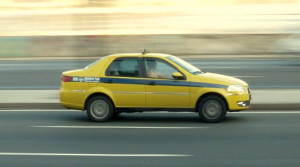 And of course, it's educational. We tend to be aware of the Alien tagline: "In space, nobody can hear you scream", and that the noisy space we hear in the movies doesn't reflect the nature of a vacuum. But Cuarón's movie, and Freemantle's soundwork, capture the feeling of an EVA, the astronauts tell us. They may only feel the vibrations of colleagues tapping on a mutually-held piece of equipment, and only hear the sound of a spacesuit bashing into something when it's transmitted through the air inside the suit, but sometimes they'll experience those sensations are hearing external sound.
Again, did I learn why these stories seem more affecting now than ever? Well, I'm working on that. The participants all focused on how these complicated EVA tasks have to be choreographed. And I recognise that.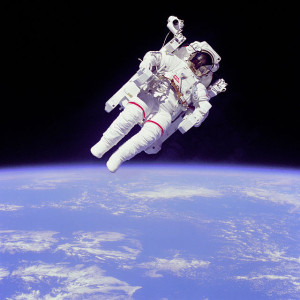 But in the meantime, here are some of the things the astronauts said about their experience in space that might also describe the near-death experience, life in the step-down unit, preparing to accomplish tasks post-stroke, and the return to normal life. And some lines that just appealed to me.
If you're buying life insurance as an astronaut, Lloyds of London asks you, "Are you doing a spacewalk?"
Push aside the fabric, and you're at the doorstep of the universe.
Whatever you thought the world looked like, it's more magnificent that that: it's this great, miraculous, living thing. And in the other direction is an endless depth of black and forever.
When you depressurise the suit, it sounds like someone's last breath; like a moan. It's a really mournful sound.
All the air is pumped out, and it gets quieter and quieter until it's dead silence except the radio, the fan inside your suit, and your own breathing."
I need to make my way back on my own, even though I couldn't see where I was going or hear anything. How did you stay calm? Why didn't you panic? Rather than focussing on the problem, I was focussing on the solution.
I didn't want to stop.
All the air is pumped out, and it gets quieter and quieter until it's dead silence except the radio, the fan inside your suit, and your own breathing.
You miss the smells and sounds of home, as you miss them.
Gravity, noise, returns after you break back through atmosphere. You're surrounded by noisy, undirected, multi-coloured, people. And you kind of have to let it wash over you and realise that particular phase of life is over, and you're back into the tunnel of normality.
You've got to go through a full rehab, and get used to the disorganised brute noise and unpredictable nature of life itself. Maybe it makes us slightly more grateful for the experience of space flight itself.
Nothing has changed; nothing will ever be the same.
Oh, yeah. "Nothing will be the same again." Someone else said that once. In a way even more affecting than Gravity, I dare say.