In apoplectic.me's fiftieth birthday post, I threatened promised the return of some old favourites. Colorised and with all-new content, of course.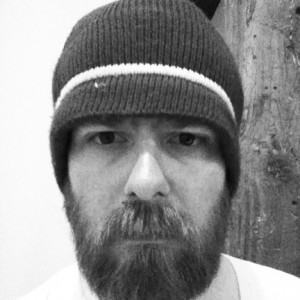 So, without further ado, here's the long-awaited return of Digesta Plaga.
1. Wang Dong Strikes Back
Wang Dong's been a frequent feature of the blog recently, but I'm gonna keep banging away at my Wang Dong until y'all finally erupt with pleasure. [Apropos of nothing, has anyone been to Punderdome?] The symbol of Chinese manhood and aggression has been at it again, and arguably the dreamiest president of recent times is not amused. [Obama Will Press China On Hacking.]
2. The Drugs Still Don't Work
Drugs are still bad, m'K? Just check out this link from the Dundee Courier.
We have The Scotsman's "Scotsmania" miscellany  in the flat, and in anticipation of The Homecoming (not that one), Beth's been testing me on Scottish trivia. As noted previously, this has uncovered my new favourite fact, supplanting "Edinburgh's on the same latitude as Minsk." But when I was asked what was Scotland's most crime-ridden region (per capita), I had no idea. As of 2004-05 it was Fife. I ran through 2-5 (Lothian & Borders, Strathclyde, Tayside, and Grampian, in that order) without even thinking of those naughty Fifers. Not surprisingly, given what the mischievous Dundonians are up to. According to the Courier, "[a]n 'extremely toxic' horse medicine which could cause severe burns was stolen from a car on Ancrum Road at the weekend…. Police have issued a warning about the risks to anyone consuming the medicine, which they say is so strong it is capable of melting plastic."
Regular readers may remember that quite recently I was admitted to the emergency room, suffering a medication-induced asthma attack. In the aftermath, my cardiologist agreed to change my regime, to remove the guilty beta blocker, and replace it with… Well, I'm not quite sure of the class, but, something different. Anyhow, we were out of the city for Memorial Day weekend, in rural PA, and, give or take a mortar firework, it was very relaxing. Notwithstanding, my blood pressure was through the roof. It's a bit of a downer, given that, BP-wise, the Labetalol was working so well. Anyway, I've been given the OK to up my dosage, so we'll see what happens. Even though I'm not a car, there's still some tinkering to be done.
Speaking of, it appears that — unlike for a car — having my initial brain surgery done early on a Monday morning was A Good Thing. Admittedly, this British Medical Journal research on the NHS examines elective surgery, but according to the linked article, it finds that the "mortality rate within 30 days of [an] operation rises each day and is 82% higher at weekends than on Mondays." So take it from me, kids — if you're going to had a massive brain hemorrhage, be responsible, and have it on a Sunday night.
3. Return Of The Disco Worm
Sunshine Barry's bolshevik desire to jack in his job as a composting middle manager and dance, dance, dance finds some sort of a mirror in the Grauniad this week. This is probably the least well done link in the Digest this week, so let me save you the trouble: "the generation that supposedly never wanted to grow up is suddenly very worried that they aren't far enough along the 'grown up track.'" Phillipa Column notes the concern of my generation (or, rather, "a friend") that "I don't just feel the pressure to succeed, I feel the pressure to be young and successful." She clearly hasn't read Alex Preston's remark that "post-Leveson, we know that "a close friend" means the [writer] made it up." Nor can she be familiar with Private Eye's Phil Space:
Phil Space is a fictional journalist. He 'writes' articles mainly to fill space on the page, hence his name (and similarly Phil Pages, Phil Airtime (a radio news correspondent) and Philippa Column). The articles are rarely informative or useful and are often completely irrelevant. A supposed continental counterpart, Monsieur Phil(-lippe) Espace, is sometimes mentioned when the story has an international background. [Thanks again, Ian Wiki.]
The piece winds up with the novel observation that we should all be glad to be alive. I will say, though, that one of the interesting aspects of a massive stroke is that it takes one — at least for a period — out of the endless competition with one's peers. If you've suffered a stroke and had your whole left side paralysed, you've kind of lost, already. Though, if you've survived the 90% mortality predictions, you're sort of a winner, regardless. You're playing by different rules.
That's the digest for today, but stay tuned to apoplectic.me for Monday's exciting installment…
4. …Revenge of Man or Cyberman
When my ambulatory EEG was scheduled, I was quite excited. Partly because I'm hoping it will rule out the likelihood of left side-based seizures, and partly because having various leads attached to my head, with a covering dressing, evokes my favorite (Tenth Planet) Cybermen.
However, now I've seen what an ambulatory EEG set up, it looks scary on a very primal level.