Last week, I promised readers of the Apoplexy Tiny Letter a break from the political stuff, after the recent Democracy trilogy (1, 2, 3). And after last week's Frankie Goes to Hollywood-mendous post, why not stay in the comforting nostalgic embrace of the '80s?
I mean, seriously? Kayne, John Mayer, and The Police's version of Message In a Bottle at 2007's Live Earth concert to combat climate change made me want the Earth's surface to be heated to 100,000,000°C. But we spoke about that sort of thing last week. And haemorrhagic stroke survivors are meant to keep their blood pressure down. So. Pleasant thoughts…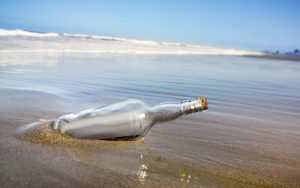 The Edinburgh Festival is approaching. Including the Edinburgh International Book Festival. It's like Christmas for Stroke Blokes!
To pump up the excitement to near unbearable levels, The List has been asking six Book Festival authors to nominate their favourite '80s films.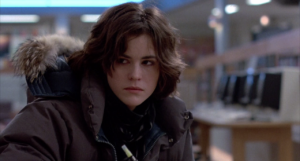 Well. The opportunity to do that sort of thing is exactly why I write. That and the dream of making it onto Just a Minute. Or being asked to do a Proust Questionnaire. So. My six favourite '80s films. In no particular order. As they stood at around noon today.
Ghostbusters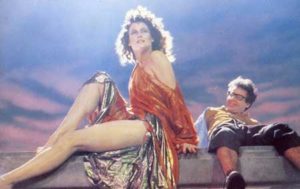 Watching it today, the original Ghostbusters isn't that funny. But it had all the things that Little Ricky associated with an awesome '80s movie. A great theme song. A novelisation with stills from the movie in the middle that dropped in the local John Menzies store a few weeks in advance of the movie's release. And a female lead who adopted her stage name from a minor male character in The Great Gatsby.
Oh. No, wait. That's 41 year-old Ricky.
Comfort and Joy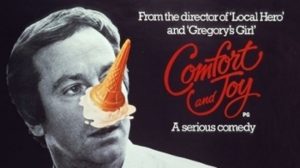 I don't know how old I was when I saw Comfort and Joy on the telly at my aunt and uncle's hotel in Strontian. But it had the same excitement of blog favourite Restless Natives, in being set in a recognisable Scotland –  the Glasgow of the Ice Cream Wars that had featured in the Reporting Scotland bulletins of my childhood. And the movie's soundtrack is basically Dire Straits' Love Over Gold album. The theme to Bill Forsyth's Local Hero may be a soundtrack classic, but Telegraph Road still makes my top ten "pop" songs decades after I first heard it.
It comes from a Glasgow director who has made a specialty out of characters who are as real as you and me, and nicer than me – Ricky Brown Roger Ebert
The Princess Bride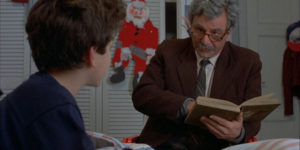 Speaking of Dire Strait's Mark Knopfler, he also soundtracked The Princess Bride. In this 1987 Rob Reiner classic, Lt. Columbo uses his apparently curious and kindly demeanor to try to get to the bottom of a series of lies told by The Wonder Years' Kevin Arnold. And there's some stuff about pirates, and a princess, and a giant, and a master swordsman.
I was introduced to this movie (together with The Goonies and other American '80s classics I missed when I was watching Dickie Bird's life fall apart in Comfort and Joy) after Beth and I started dating. I loved it all the more for being a grown-up, and it Nerd Bait's The Wee Mermannie ended up taking the movie's framing device as its starting point.
Brazil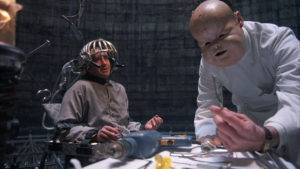 Another movie I saw on a small telly at an impressionable age. Terry Gilliam. Jonathan Pryce. Kim Greist. Robert De Niro. Bob Hoskins. Michael Palin. Tom Bloody Stoppard. It's reminiscent of George Orwell's 1984 – and although director Gilliam says he's never read it, it's nevertheless his "1984 for 1984″. You can probably blame Brazil,  the miner's strike, and The Smiths for this blog.
Any similarities to a day-dreaming office functionary whose brain gets broke are purely coincidental. It says here.
Withnail and I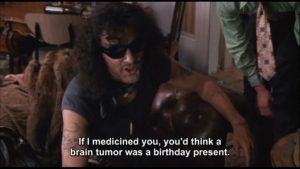 Yet another movie seen on a small telly in an upstairs bedroom. Because oddly, no-one saw it in the movie theatre during its original run. Three Doctor Whos (one from the TVM, one who was meant to succeed Sylvester McCoy pre-cancellation, and one from an animated online BBC series before the resurrection). More quotable than the entire run of Monty Python.
I think this says it best: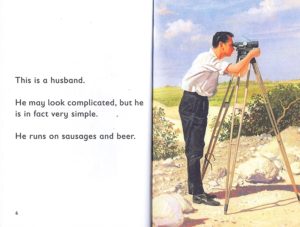 No, not that. This. Also from the Ladybird Books Book of The Husband.
He can remember football scores, all his old car number plates and most of the film Withnail And I. But he cannot remember what his wife asked him to bring back from the shops. This is because his brain is full up, not because he was not listening.
When Beth read that on Saturday on Facebook, she had to reply, Ricky's been talking about Withnail and I all morning.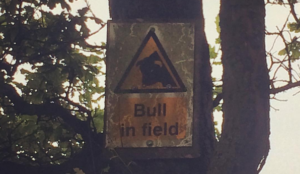 Bad Timing
Nic Roeg's Bad Timing only just scrapes into contention. On the heels of his British classics Performance, Don't Look Now, and blog favourite, The Man Who Fell to Earth, Bad Timing was released in 1980. Almost immediately, it was withdrawn by Rank, its distributor, for twenty years. Rank described it as
a sick film made by sick people for sick people.
Hi, mom! Actually, the sick people who made the film are Nic Roeg, Art Garfunkel, Theresa Russell, Harvey Keitel, and Denholm Elliot. Not terrible company, I guess.
Bad Timing is rarely seen. I finally saw it earlier this year at the Edinburgh Filmhouse cinema, as part of the University's Spy Festival, and it wouldn't have done to see it any earlier. In today's climate – when the new Ghostbusters is receiving awesome word of mouth from my friends in the face of reactionary, sexist bullshit – and with the benefit of decades of experience, observation, and reading, Bad Timing looks like what it is. Whether Roeg intended it or not, Bad Timing is not a the sexist film its critics  have condemned it to be. I'm not saying it's fun, but it's a devastating take-down of the role of men in conventional relationships in a patriarchal society.
But this post is meant to be fun – damn you, Brazil, Morrissey, and the miners' strike!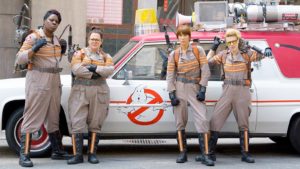 Save
Save
Save
Save
Save
Save