Tiny Letter readers will know that Mrs Stroke Bloke and I visited Cairnpapple Hill in central Scotland last weekend. It was an enlightening trip, in light of last week's post on '80s movies. Like Withnail and Marwood, we came across a bull in a field. And turning to an obvious omission pointed out by Atletico Marcelo in the comments, Cairnpapple was the site of a little henge.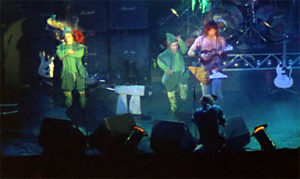 While only 312 metres above sea level, Cairnpapple Hill maintains a dominating position in central lowland Scotland with views from coast to coast. It's also just along the shore of the Firth of Forth from another Historic Scotland site, Blackness Castle. Their website describes it rather poetically.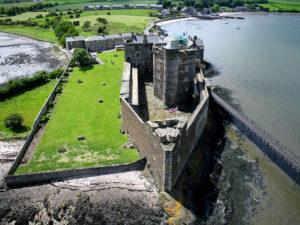 As I was driving, Mrs Stroke Bloke was in charge of the choons, and we were listening to the Grateful Dead tribute album, Day of the Dead. As a self-proclaimed punk in the face of a 59-track, five-hour behemoth paying respect to the antithesis of The Ramones' wun-two-three-fowa! ethic, I was apprehensive.
But as Stroke Bloke favourites like Courtney Barnett, Kurt Vile, and Stephen Malkmus and the Jicks took on the Dead's songs, I was forced to approach Jerry Garcia and co afresh. And, damn, if the songwriting wasn't pretty damn good.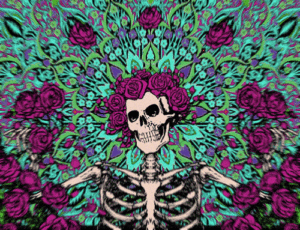 Malkmus and Lee Ranaldo of Sonic Youth were reprising their roles as stalwarts of the Dylan covers album that accompanied the Todd Haynes biopic I'm Not There. Therein, not only did Haynes recast songs among any number of contemporary artists, different actors depicting different facets of Dylan's public persona. I've still got to check that one out. Maybe in a wee double-bill with blog favourite Inside Llewyn Davis.
Of course, Dylan himself has now outpaced that 2007 movie. When I finally got to see him at Terminal 5 on Manhattan's West Side in 2010, his kind of sideshow carnival barker persona was in full cry. And damnit, if that didn't mean that set-closer, Ballad of a Thin Man, wasn't invested with  new, apocalyptic freshness.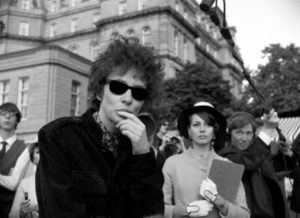 And isn't it the way? Now I'm hearing covers everywhere. The BBC's David Bowie Prom took place at the Royal Albert Hall just the other night. I'd like to think that Dave would have enjoyed the spluttering apoplexy it engendered on the Tweetie Box. It's odd that his cover of the Pixies' Cactus on Heathen, while perfectly serviceable, was a more or less slavish copy.
It's really when covers spin off in a different direction that they're more interesting. Say, the Pixies' own cover of The Yardbirds' Evil Hearted You in Spanish. As opposed to their more obviously Jesus and Mary Chain take on JAMC's Head On!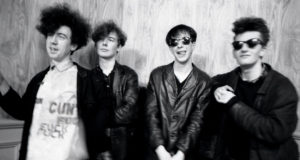 And all this puts me in mind of the importance of trying to see things from a different perspective. For all the polemics that occasionally explode here, they're worthless, personally, if they don't arise after some sort of cursory attempt to see things from the other side. That's part of the function of putting these scraps of thought down as words. And to kick up a different viewpoint from you, perhaps?
But there are limits.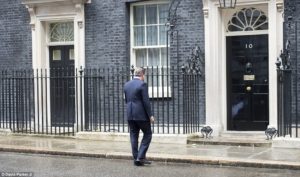 Around the same time all this stuff was going down, there was great debate on BBC Radio 4's PM about what tune MC Wee Davey C was burbling as he headed back to 10 Downing Street after announcing his resignation. It being Radio 4, one listener's suggestion was that PM Dave was scatting a snatch of the 1st Movement (Moderato) of Shostakovich's 1937 Symphony in D Minor. Playing the two snippets in quick succession made a convincing case.
However, Dave's Desert Island Discs selection, while no doubt focus-grouped to within an inch of its life, pinned him as more of a Mendelssohn man. And the late-period Mendelssohn who had "renounced his daring," at that.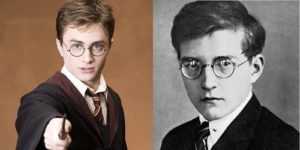 What your average PM listener might not have realised is, that particular snippet of Shostakovich's symphony is sampled at the beginning of Morrissey's epic The Teachers Are Afraid of the Pupils – as evidenced here.
So, is it possible that notwithstanding Morrissey and Marr's horror that Cameron included This Charming Man in his castaway's catalogue, maybe Posh Boy did understand The Smiths? I'd certainly like to think that – if we look at him from a different angle for a second, like seeing Cate Blanchett as Bob Dylan – the heavy machismo of Cameron's boorish Prime Minister's Questions performance hid the vulnerability of a sexually confused boy who can never forget that time he accepted a lift from a rakish flirt after a bicycle puncture.
Wouldn't you?
The Fierce Last Stand of His Mozness
Save