As followers of the apoplectic.me Tiny Letter will be aware, the University of Edinburgh's Creative Writers had their second reading night of the year just over a week ago. I co-hosted with my co-host, the handsome and talented Mr Jacques Tsiantar.
For this event, we only had three minutes for each of our individual slots. That's about 600 words, which isn't a lot. But fortunately, the first 600 or so words of my stroke-y memoir of extreme survival stop at a real doozie of a line.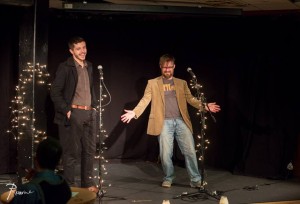 No, that wasn't it. It's
That was the last time I felt rain on my cheek the way a person is supposed to.
Seriously. Killer line, right? I mean, if you read the blog you'll know that I can live with not feeling the rain on my cheek the was a person is supposed to. But still.
So, yeah. There's a memoir stuck in this computer somewhere.
Memoirs are weird. A little bit like Alan Spence's historical novel, Night Boat, by their nature memoirs straddle hard non-fiction and storytelling. Memoirs are weird because facts are weird. As a former lawyer, I'm very aware that fact is, in fact, subjective. Wrangling over whose facts were factier was always a key part of most negotiations. I was reminded of this during #indyref, when I would observe people – no doubt including myself – try to win a point by stepping out of rhetoric and into the world of stats and figures.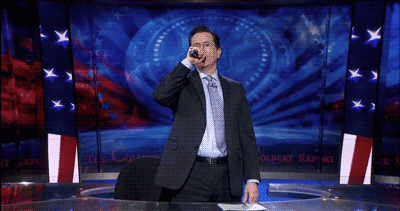 Often, there's a conflicting stat. Or the existence of the stats give rise to different interpretations, etc.
And people think they own "facts", as demonstrated by the recent kerfuffle over James Rhodes' memoir, Instrumental. Subtitled A Memoir of Madness, Medication and Music, it was held up in court for some time, subject to injunctions against revealing even the identities of the parties to the case while Rhodes and his publisher, Edinburgh's Canongate, fought for the right to publish it. Rhodes' ex-wife brought suit to prevent publication of key passages of the book, which detailed rapes the pianist suffered as a child, arguing that they would have too distressing an impact on their 12-year-old son.
She had some success at an earlier instance before Mr Justice Cocklecarrot, her lawyers having cited Wilkinson v Downton. (God, the lawyer in me wants to underline that sooo badly.)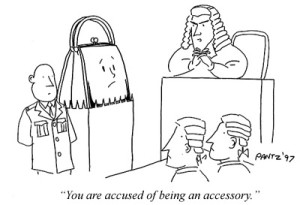 In that Victorian case, a man who played a practical joke on an east London pub landlady in 1897 was found to be guilty of the "intentional infliction of mental distress". There's room to distinguish. Look it up, if you don't believe me. Then, last Wednesday, the Supreme Court of England and Wales'  decision "to sweep aside the injunction that prevented the book from appearing was hailed as a milestone in the defence of free speech." In celebrating his victory, Rhodes declared:
I'm relieved that our justice system has finally seen sense and not only allowed me to tell my story, but affirmed in the strongest possible way: that speaking up about one's own life is a basic human right.
He was supported in his appeal by the writers' group, English PEN. I'm a member of Scottish PEN (and am in their latest PENning magazine, here) so it would be dead easy to get all precious and writerly about this. But James Rhodes' victory does demonstrate an important right. One million years ago, when I took a seminar class in Intellectual Property Theory, one of the bases of intellectual property was explained me as being that, since our thoughts and creations emerge from – might be said to be an extension of – our bodies, and since little or nothing could be more "us" than our bodies, then our rights to our thoughts and creations must be protected.
Like all the best facts, that feels right.
But, getting back to where this post started, it was nice to see my memoir again. Like a band, it's always the next thing that a writer is working on that's the most exciting. And I think that, once I've finished the novel the first 17,000 words of which will constitute my dissertation, re-writing my memoir with my newly-attained skills will be the next thing. Right now, though. That novel's the most exciting thing.
Funnily enough, my supervisor is a little sceptical about the following exchange between two of the lead characters:
     'So. Athena. Does that make you the goddess or knowledge or the goddess of war?'
'Both,' she growled.
Might be a bit much. But the funny thing is, I was lying in an emergency room listening as an identical exchange took place. (See? Detail. Concrete location. I told you it was real.)
OK. She might not have said that last bit.
And who knows, at this point, what happened during those crazy first seven weeks in 2012? I'm looking forward to finding out, from a safe distance.