Hello, and welcome to the penultimate apoplectic.me post of the year. Maybe. I was thinking that the only post after this one would be some sort of end-of-year round up, but that's not necessarily true. [It wasn't – Ed.]
Either way, it's time to pull together a couple of strands from recent posts, and tie them together in a nice big festive bow.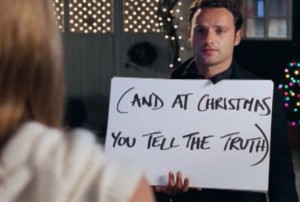 [Give yourself a wee Christmas present, and sign up for the Apoplexy Newsletter here.]
Yeah, that line about telling the truth at Christmas crops up multiple times in Love Actually. But really, isn't Christmas when lying spikes?
No, I didn't get you that thing you wanted.
I don't think we should get each other anything this year.
Shag my assistant at the office party?! The very idea's ridiculous!
If you're bad, Santa won't bring you anything.
Of course Santa exists. Who do you think drank that massive glass of whisky we left out?
And it's not just people telling those little white lies that people tell to smooth the wheels of familial interaction, either. There have been a lot of instances of a great, new "tell" recently.
Mundell just said the PM's been "very, very clear" on Pienaar's Politics. LIE KLAXON!!! God, I'd love to pay poker with these guys.

— Ricky Brown (@ricky_ballboy) December 13, 2015
December 13! That was practically Christmas Day! I was half-way through my Star Wars advent calendar by that point!
(And at Christmas you tell the truth.)
And Lo! it was written a boy would be born in the farmlands to deliver the people from evil. #StarWars of Bethlehem pic.twitter.com/9fADCCG7W0

— Ricky Brown (@ricky_ballboy) December 3, 2015
It was seasonally appropriate, then, that Radio 4's The Philosopher's Arms on 7 December should be all about lies and misleading. And that the article I was writing that led to this post should have contemplated how lawyers can use deception to suggest they have a stronger case than might actually be the, er, case.
Tomorrow's front page @ScotNational with artwork from @stewartbremner … Carmichael gets off with it pic.twitter.com/cf7XRBz9WK

— The National (@ScotNational) December 9, 2015
Interestingly (?), the other thing that Mundell and Carmichael have in common is they are both Scottish lawyers. (sic)
Make of that what you will. Some of my best friends are Scottish lawyers. Genuinely.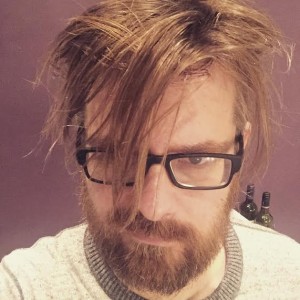 In The Philosopher's Arms, Matthew Sweet (the writer) examines philosophical problems with a live audience in a pub. Oddly enough, I'll be doing something very similar with a quarrel of Scottish lawyers tomorrow. Wonder if we can get Auntie Beeb to commission it?
The particular episode on lies and misleading kicked off with Sweet relating a discussion he'd had with Gladys the Landlady. He had asked for a pint of Schopenhauer Ale. She told him there wasn't any, because of a hitch in the supply chain. Sweet subsequently discovered that what had happened was, Gladys had forgotten to order any in.
[In next week's Super Soaraway apoplectic.me: Is Gladys a LIAR?!?!]