So, the last post here on apoplectic.me cast a pretty sneering eye over Public Health England's Heart Age Calculator. And if you think that an eye can't sneer, welcome to the stroke blog.
That's pretty much the modus operandi around here – bitter cynicism leavened with fun. Skip down to the bottom of this post if you just want to hear some of the best Scottish pop ever.
But it turns out that this time, I wasn't alone in my cynicism.
[Maybe there's actual upbeat stuff in the Apoplexy Tiny Letter – check it out]
That scourge of the online scoundrel and guardian of The Truth, Aunty Beeb, was on the job in the shape of More Or Less, the show in which Tim Harford and the team
explain – and sometimes debunk – the numbers and statistics used in political debate, the news and everyday life.
It's pretty good stuff, and they do a podcast, too. It turns out that in the aftermath of Public Health England doing their thing, a bunch of listeners – cool people like me, I assume – got in touch to express their scepticism regarding the Heart Age Calculator.
By the time More Or Less was on air on 9th September, the online questionnaire had been taken more than 1.9 million times. And a lot of the participants didn't think their results felt right. It turns out that if you don't know your blood pressure or cholesterol numbers, the calculator assumes that you're running at risky levels, because the average English person does have high numbers in each of these regards.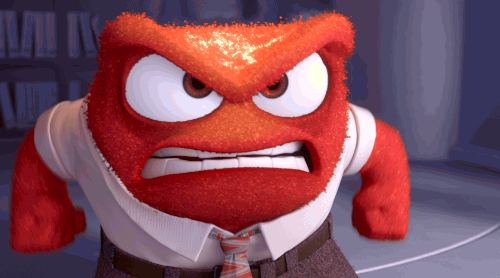 The peer-reviewed open access medical journal BMJ Open observed that 50% of the participants don't know these answers.
To make things worse for Mr Angry up there, More Or Less only then went to a GP and writer on health issues from Glasgow – Dr Margaret McCarthy – to discuss what was up with all this. Things went Glesca pretty quickly.
"This device is a major fail."
She goes on to enlarge on this observation, pointing out that the calculator doesn't ask about diet or exercise, is based on a tool used in GPs' offices and hospitals where people have access to these numbers, and hasn't been tested?!?!?!
Further, the tool advises people under 40 to go and get their blood pressure and cholesterol tested, and this is not Public Health England's actual advice, "because taking treatment in this age group is unlikely to make any difference to your wellbeing or lifespan."
The More Or Less segment wraps up by stating that rather than making vague noises about raising awareness, it would be better to treat people like grown up adults. As opposed to infant adults, I guess.
If we lose trust in the information we're given, that may have all sorts of consequences elsewhere.
But surely treating people like idiots can't have such terrible consequences?
EPILOGUE
Hi, Long-Suffering Reader. Thanks for sticking with it.
Towards the end of the comments thread to the original Young At Heat post, Long-Suffering Reader Of The Blog Marcelo and I got to chatting about the best Scottish albums out there. I remarked
if you sat an infinite number of Stroke Blokes in front of an infinite number of computers for an infinite amount of time and told them to come up with their top ten Scottish albums, they'd probably hit on that list by lunchtime. Except they'd still only be pretending to get The Blue Nile. My list as of 22:45 on 19/9/18 in this week's post.
And here it is. Followed by the 22:46 version. Both in alphabetical order by artist name. I'd love to know what your favourite Scottish album is.
Lemme know in the comments, wontcha?
Stroke Bloke's Top Ten Scottish Albums, v.1
1. ballboy: a guide for the daylight hours – even though it doesn't include this deathless classic

2. Edwyn Collins: Losing Sleep
3. The Delgados: The Great Eastern
4. Franz Ferdinand: Franz Ferdinand
5. Mogwai: Mogwai Young Team
6. Primal Scream: XTRMNTR
7. Simple Minds: Sons and Fascination/Sister Feelings Call
8. Slam: Alien Radio
9. The Trash Can Sinatras: I've Seen Everything
10. Young Fathers: White Men Are Black Men Too
Stroke Bloke's Top Ten Scottish Albums, v.2
1. Belle and Sebastian: Tigermilk
2. Big Country: The Crossing – even though it doesn't include this deathless classic
3. Boards of Canada: Music Has The Right To Children
4. Idlewild: The Remote Part
5. Jesus And Mary Chain: Honey's Dead
6. Lloyd Cole and The Commotions: Rattlesnakes
7. Nectarine No.9: Sea With Three Stars
8. The Proclaimers: Hit The Highway
9. Teenage Fanclub: Grand Prix
10. Travis: Good Feeling