I wasn't particularly science-y in senior school or high school or secondary school or whatever it's called where you are. By the time I sat my Highers (the major secondary school exams in Scottish education in 1991), the only one of my five subjects that touched on that group of topics was Computer Studies.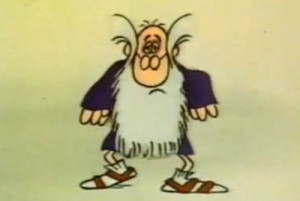 What we did in Computer Studies was, roll up our trouser legs, put knotted hankies on our heads, and pretend we were at the beach. Really. I think I gravitated away from science because, contrary to the view promoted by Friendoftheblogpaul in the comments to Thermal Death Point — which I very much like — our science teachers attempted to demolish the idea of their subjects being a question questing and testing, refining while defining. Nope. Science was about agreeing with the beardy bloke with the elbow patches or failing. Everything was black and white. You're the bright kid; you're the thick kid; you're the troublemaker.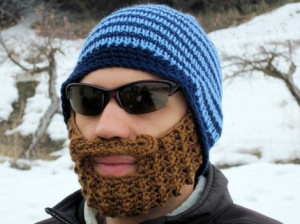 But I notice that science, in a pre-chewed baby food kind of a way, has been finding its way into the blog quite a bit recently. Most recently, there's been the self-vivisection of Be Your Own Brain Experiment, and the intersection of science, narrative and energy policy in I Wanna Tell You A Story. I suppose this might be due to my stroke and resulting interest in medical science, or science abhorring and filling the vacuum in my brain as best it can.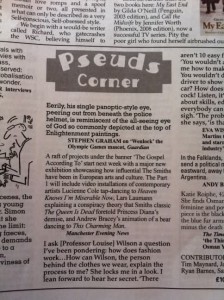 All this is strictly amateur stuff, of course, and the "middlebrow megachurch" of the gentleman scientist is TED. Ian Wiki will tell you that "TED (Technology, Entertainment, Design) is a global set of conferences owned by the private non-profit Sapling Foundation, under the slogan 'ideas worth spreading'." At TED conferences in Long Beach and around the world, speakers give TED Talks. These presentations "address a wide range of topics within the research and practice of science and culture, often through storytelling", and each speaker is given up to 18 minutes to present their ideas "in the most innovative and engaging ways they can."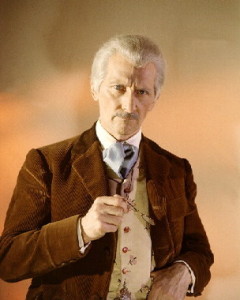 I recently posted an excerpt of a TED Talk on the mycerebellarstrokerecovery blog. It discussed the difference between sympathy and empathy with reference to some sociological research a nursing scholar had done into the subject. It was pretty funny, and felt right, but I shared it primarily because I wanted to express solidarity with a bunch of survivors who were pissed off that so few people in their lives had made the jump from sympathising to an attempt to empathise. That's not to say that sympathy isn't kind; it certainly encourages kind action, and I appreciate all the sympathy I've received in the wake of my stroke. Really, my interest is more in the role of the empathetic imagination in everyday life, and how it can drive human connection.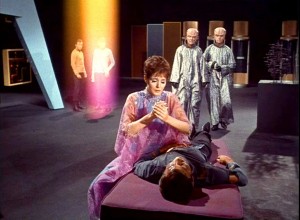 The video in question was perfect for its purpose, partly because it embodied what Benjamin Bratton describes as "the key rhetorical device" for TED talks (in the "middlebrow megachurch" link above)
…a combination of epiphany and personal testimony (an "epiphimony" if you like ) through which the speaker shares a personal journey of insight and realisation, its triumphs and tribulations.
Bratton's main gripe regarding TED is…. Well, he says there isn't a simple takeaway from his piece, and that's kind of the point. But, given that it's the text of a talk given at TEDx SanDiego, there's a nice little peroration at the end to the effect that TED doesn't encourage actual innovation. Instead, it "diverts your interest, enthusiasm and outrage until it's absorbed into this black hole of affectation."
Meanwhile, while Bratton writes that We Need To Talk About TED, Alice Bell thinks We Need To Talk About The Conversation in a recent Through The Looking Glass post. Unlike TED, which is  pop-py enough to serve as a knowing little advertising push for Prometheus, We Need To Talk About The Conversation is located firmly within the groves of academe.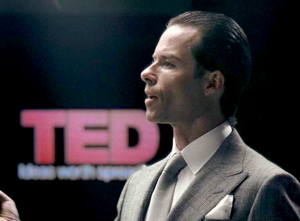 Ian Wiki tells us that The Conversation "is a Gene Hackman movie an independent source of news and analysis [launched in 2011] that uses content sourced from the academic and research community… [w]ritten by academics and professionally edited by journalists." The UK arm launched last year, and Ms. Bell's a bit leery of it, I think, because of the way it blurs the line between academe and journalism in the guise of providing "meaningful interaction between academics and society at large".
Coming to a proper scientific curiosity late in life, it can be difficult to engage with the subject in a properly informed way. In my case, neurological issues and the priority of rebuilding my life are the main obstacles. For others, it may be specific work pressures, or other life priorities. So what can one do to feel like one is living an aware, positive, meaningful life in the face of complicated issues, whether we're talking about climate change, the impact of the modern meat industry, or the independence debate? And when theorists and scientists are suggesting that popularising sources of information may do more harm than good?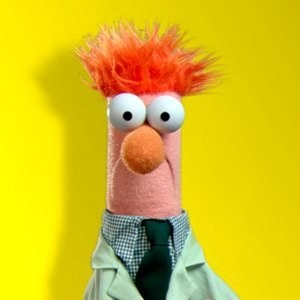 I'm not asking because I have a pat answer. It's an ongoing conversation with myself. And I'd love to hear your thoughts, too. Right now, I'm leaning towards a small-scale approach — find one or two issues that are important, and try to do things can can make a concrete difference to a few people. We recently saw a presentation about Edinburgh's Volunteer Centre, where we learned that almost a quarter of Edinburgh's population volunteered in 2011. This, and much other interesting information, can be found in the city's new, revised volunteering strategy here.
There are many motives for volunteering. For people who have been through stroke or another health crisis, these may include finding a reason to get up in the morning or an avenue for a return to paid work, or restoring a sense of self-worth. Like most of the rest of the topics in today's post, volunteering is a complicated issue, particularly in a climate in which the UK government is pushing people into providing free commercial work to the private sector in order to receive benefits. But it certainly has the potential to deliver positives for the survivor.
Me? I'm off to the beach.