If you've been sitting at home for the past few weeks with the Netflix going, you may be aware that we've been living in a new Golden Age of Television for some time.
Are we also living in a new Golden Age of Sloganeering?
[Check out YOUR SUPER SOARAWAY Apoplexy Tiny Letter]
Say what you like about the reckless negligence of the British government and its various recent offshoots and predecessors, they sure as hell know how to write a slogan.
Actually, the Ministry of Truth may have outsmarted themselves with that last one. BBC Pravda and The Daily Torygraph have been fretting over recent days that the government's messaging has been so effective that citizens may be reluctant to snotter all over Wales and the Highlands and Islands now that the lockdown has been eased in England.
I even found myself saying to the Wee Man in the middle of the night the other day
STAY IN BED | EAT YOUR PASTA | SAVE LIVES

Me, the other day. Did I not just say that?
So, they've applied a handbrake turn. And, to give them their due, they've not gone with the blindingly obvious DO AS THOU WILT | SELL THE NHS | KILL THE PROLES. Instead, they've affected staggering incompetence to effectively have the English public carry out their instructions.
☝️This👆is a handout image that was provided by 10 Downing Street to accompany Boris Johnson's incoherent address to the nation on May 10. I found it accompanying an article in PR Week titled PR pros lambast new Government 'Stay alert' slogan as 'unclear' and 'unhelpful'.

Well done, everybody.
Let's have a look at what Dominic Cummings and pals could have picked up from the great slogans to do a better job, shall we?
A Diamond Is Forever
This one is objectively pretty ace. It wraps up one of the better qualities of a diamond – its toughness – with the symbolism one would want it to bring to an engagement ring.
And – this is the clever bit – the slogan doesn't get bogged down with diamonds not being rare, losing 50% of their value as soon as you walk through out the shop, or any of that boring ethical stuff.
Hmmm. How about Coronavirus Is Just For Easter?
All the news that's fit to print
The New York Times' slogan has been going strong since 1896. Christopher Hitchens recommended reading it as a good daily mental check-in.
If I can still exclaim, under my breath, why do they insult me and what do they take me for and what the hell is it supposed to mean unless it's as obviously complacent and conceited and censorious as it seems to be, then at least I know I still have a pulse.

Christopher Hitchens, Letters to a Young Contrarian
Now we're getting somewhere. Like Get Brexit Done and other classics, it doesn't really mean anything, and the reader can project themselves upon the phrase. The fact that it seems to convey the way BBC Pravda and the British papers have chosen to conduct themselves recently in the national* interest is a bonus.
Just Do It
The Daddy of slogans, if you will. Ad exec Dan Wieden says he was inspired by Gary Gilmore's last words before his 1977 execution
Let's do it. Ouch. That stings.

Gary Gilmore, per Questioning Media Ethics (1978) by Bernard Rubin. Kinda.
Again, brilliant. Just Do It can mean anything from Kill Me Now to I'm going to hold this Downward Dog pose for another ten seconds to Kill me by forcing me back to work teaching your kids without getting a handle on this shitshow of death you've allowed to run wild.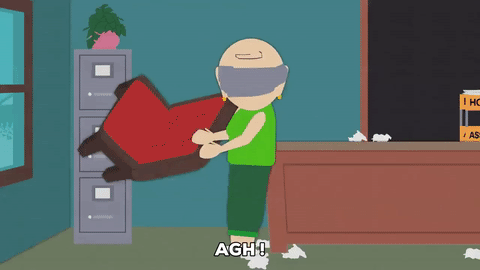 So, it turns out that STAY ALERT | CONTROL THE VIRUS | SAVE LIVES is pretty close to being genius. It's meaningless, yet still manages to be misleading, and that's all pretty key.
It just needs tweaked.
Fortunately, Olaf Falafel's Government COVID Slogan generator exists.
Click. Rinse. Repeat. Go on – Just Do It.