As readers of last week's blog post will know, I like to listen to BBC Radio Scotland's Good Morning Scotland when I'm making breakfast in the morning.
Mrs Stroke Bloke worries about my blood pressure, I'm sure, as a disconcerting mixture of laughter and swearie words escapes the kitchen. But it keeps me somewhat connected to the larger world, and sometimes, there's a wee gem of an item to consider. Say, on the subject of #strokes.Just such a story cropped up towards the second half of last week. And as 2016 kept on 2016ing away, I thought it might be a good idea to focus on a smaller, more focused item in the face of the unmanageable news flooding in from near and far.
But after a weekend alternating mad activity and intense relaxation, I couldn't remember the details of the story for today's post. Fortunately, I had the BBC iPlayer at hand and could quickly scan the last few days of the show.
That was a mistake.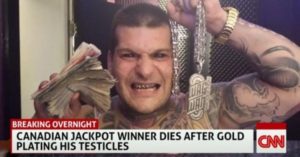 As I scanned through the shows, it was one shitty news story after another. And I knew that the story was no later than Saturday morning, so I didn't even get to enjoy Aberdeen getting into the League Cup final again (and Rangers failing to do the same). Although, again is a bit strong, since watching Aberdeen-Morton live was a pretty dispiriting experience in itself.
All the way up to this morning, as French authorities dismantled the "jungle" refugee camp at Calais. Now there's a grim but apparently intractable situation that Longsuffering-readeroftheblog Paul and I indirectly touched upon in last week's comments. I'll be checking out both the new Žižek book on Refugees, Terror and Other Troubles with the Neighbors that I mentioned in that thread, as well as a paper on open border economics that cropped up in the continuing discussion.
So, y'know, stay tuned for more larks on the blog.
But eventually, I did find the story elsewhere. Although, even though football stroke is Scotland's national sport, I had to turn to outlets south of the border. Natch.
The Daily Mail and the Evening Standard have recently covered stories in which people suffering ischemic strokes were
"brought back to life" by a revolutionary new stroke treatment.
Let's go with the Standard version, shall we? It's better than directing clicks to the Mail.
In mechanical thrombectomy, doctors feed a 3ft-long catheter wire through a patient's groin to fish life-threatening blood clots out of the brain. And in the case of this particular 17-year-old girl, after being wheeled into hospital unable to speak or move the right side of her body, she was able to get those functions back in a moment and go home the next day!
So that was a nice thing to read. Maybe the world isn't going to be totally 2016ed by December. Thanks, mindfulness practice!
FM @NicolaSturgeon also tells me "I can't undermine something that doesn't exist" when I put No 10 concerns about SG undermining UK position

— Faisal Islam (@faisalislam) October 24, 2016
Eh? Oh.
Save
Save