My love for BBC Radio 4's PM programme, as hosted by Eddie Mair, is well-documented on this website (1, 2). During #indyref the first, I remember him conducting one of the better interviews I heard with Scotland's First Minister.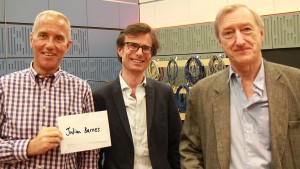 However, it's becoming increasingly apparent – from, for example, the Today programme's coverage of yesterday's news that the Westminster government is mulling making substantial payments to the EU to retain financial services passporting rights for the City of London– that The Herald's chief reporter has captured a larger truth about the BBC's output.
I think the talking heads who review newspapers on London TV shows like Marr are running out of excuses for not understanding Scotland.

— David Leask (@LeaskyHT) October 16, 2016
[Yes, somehow I'll pivot this into strokes and art. Read on to find out how.]
So it is that as I make Mrs Stroke Bloke's first cuppa in the morning, I find myself listening not to the Today programme, but BBC Radio Scotland's Good Morning Scotland. Any show that throws to the sports desk from a story on the RRS Sir David Attenborough with
And now, over to Sporty McSportface…
gets my vote.
That's not to say Good Morning Scotland is perfect. Its daily Thought for the Day feature is inconsistent at best.
Thought for the Day is similar to Radio 4's feature of the same name – it basically consists of reflections from a faith perspective on issues and people in the news. Except these days – and I think this goes for both versions – as well inviting Buddhists for a more varied outlook than one might traditionally expect from the national broadcaster, it also invites humanists.
Nevertheless, like apoplectic.me, the feature is often at it's best when it does a ridiculous pivot.
But this Monday's edition was interesting for a different reason. Rev. Diana Hall, curate of St. Andrew's Scottish Episcopal Church in St. Andrews let me know that yesterday was the International Day for the Eradication of Poverty.
Worldwide, one billion people live in extreme poverty and can't meet their basic needs. And in the widest sense, Rev. Hall continues, poverty is dehumanizing. Jesus of Nazareth, of course, lived among the poor. In Jesus's encounters as they are related in the New Testament, he often finds that it is those who have the greatest wealth who are the poorest, spiritually.
Stopped by to have a word with Dòmhnall Iain Trump. Wasnt too impressed when I told him he was less popular than Mac an t-Sronaich back home pic.twitter.com/gPoC9TQ8XV

— Ruairidh Maciver (@RuairidhMaciver) October 16, 2016
Aye, well, that's well worth a wee Google
What would it look like for each of us to have less, so that others can have more, she asks?
Similar thoughts were in my mind this weekend as my Interrobang?! comrade and I performed a set at the Oxjam Festival Edinburgh Takeover this weekend. Oxjam events take place throughout these islands in October. We performed at the Grassmarket Community Project.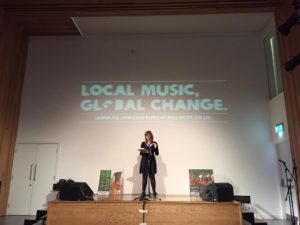 Beth Interrobang wove together a piece that somehow wove together tales about the inside of The Donald's head and dinner with god into a tale about trying to escape hopeless paralysis in face of 2016. After all, as someone recently pointed out on the Tweetie Box, 2016 has really been 2016-ing everything.
After Beth was done, I presented a stand-alone version of Nerd Bait's Words and Music from Apollo 21 from Illicit Ink's show last year. It finished with a beautiful medley of our Perspectives and Moonbeams, and everyone was raving about Steph's voice and the setting Paul provided for her.
Y'see, the folks at Oxjam had told us that the festival's interests for spoken word(ish) pieces included feminism and science (and hopefully, laughter, tears, and Mr Benn).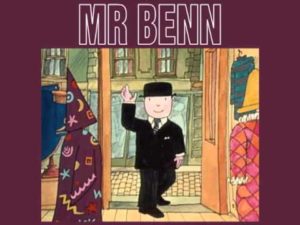 Of course, for all that Mr Benn looks like a representative of The Man, he does explore empathy and different situations by, for example, putting on a leopard skin and adventuring in the stone age.
Discussing with the volunteers who put on Oxjam the fact that all of its proceeds go directly to Oxjam's emergency fund, I was reminded once again of how much luck I've had both in life generally and with respect to my stroke recovery. That in turn recalled an old thought experiment that was once described to me in jurisprudence class as a way to design a system of just laws and governance in the absence of a talkative god.
The idea was, to imagine oneself in a pre-birth state in which one has an even chance of being born as any person on Earth. Bearing in mind, of course, that when it comes to famine, war, pestilence, poverty, and exposure to Nickelback, humans are pretty risk averse.
So, as we get ready to put the clocks back an hour in Scotland, and 2016 2016es its way to the end of 2016, it feels like that's a useful tool to keep in mind as we consider our reactions to the world we live in.
Me? I think I'm going to gamble everything on the chance of a small loan from my father. 😜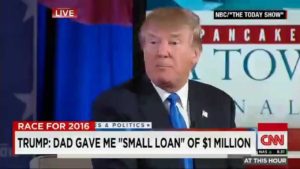 Save
Save
Save
Save