As long-suffering readers of the blog may know, one of the potential changes a stroke survivor might go through, is an increase in the frequency of anger. The UK Stroke Association suggests meditation to ameliorate the negative emotional changes that a patient go through.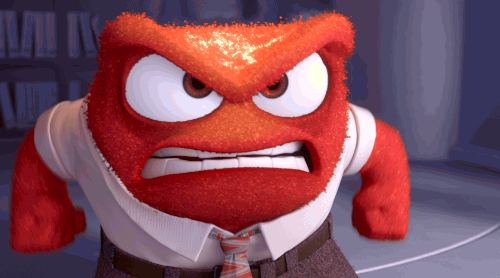 [Maybe a jaunty ditty from the Apoplexy Newsletter might help?]
At this stage of my recovery, some of the potential triggers for post-stroke anger – fatigue, frustration – are less of a problem than they might have been previously. Or, to be more accurate, maybe the new normal accommodates coping techniques or adjusted expectations to navigate them. But the news and current affairs I've been subject to here in Scotland this week have been just too much.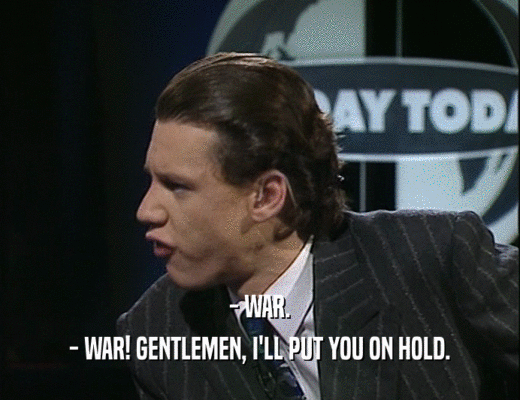 A lot of people I know and respect have been going on social media breaks over the past year or two. Unfortunately, I feel obliged to stay aware of the broadest range of developments from the broadest range of viewpoints and have come to the conclusion that the best way to do that for now appears to be… Twitter?!
Also unfortunately, even the news stories which might seem superficially positive this week have been pretty terrible.
Tories claim @ricky_ballboy is part of The Yoof, in desperate attempt to distract from #SyriaStrikes, #Windrush scandal, UK govt legal challenge to Holyrood EU continuity bill, etc, etc, etc.

Might just work. (pic via @joejglenton) pic.twitter.com/W5La9yqhzT

— Ricky Monahan Brown (@ricky_ballboy) April 16, 2018
Had the pleasure of spending an afternoon in the company of a young David Lammy approx 1MM yrs ago. Pleased to see he's more or less the same bloke.

About time someone held institutions like the UK govt and the BBC to account for their increasingly brazen racist attitudes. https://t.co/3VXxpuchcc

— Ricky Monahan Brown (@ricky_ballboy) April 16, 2018
Yeah. It's not great. Maybe Morrissey, the Pope of Mope and Tiny Ricky's hero, can help me get through the week…?
Was meditating a while back on what it takes to abandon an artist's work. Just saw #Morrissey trending on the Tweetie Box, and it turns out he's been kind enough to help me out. No mas. pic.twitter.com/gi5tloexTw

— Ricky Monahan Brown (@ricky_ballboy) April 17, 2018
Yeah, after his latest hateful outburst Moz and I are through. I'm not even going to link to a report on it. I'll leave the dissemination of right-wing hate speech to Aunty Beeb.
So rather than latch onto the negative, I'm going to accentuate the positive. No regular post this week. Instead, here are a few links to prior meditations on where we are and where we might have been. Next week, back to Walt Whitman, I think…
Goodnight. And please, don't have nightmares.