So, wow. Last week's post was kinda prescient, wasn't it?
It turns out Moz really is a bit of a monster.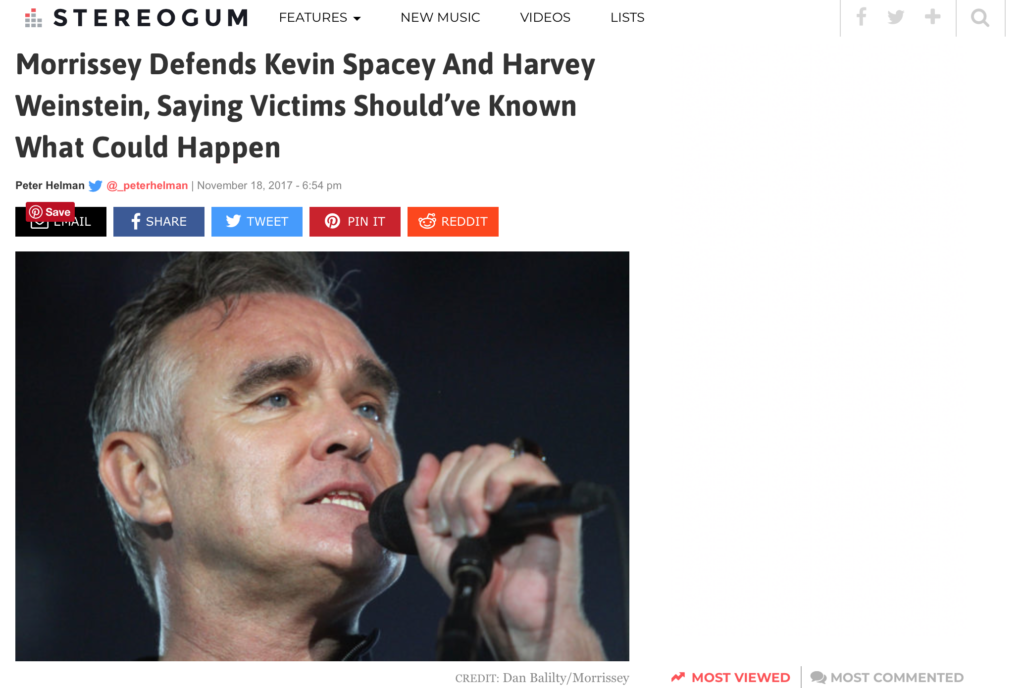 I should have known he'd have something unhelpful to say on the subject. Devious, truculent, and unreliable, right enough.
[We don't need to talk about Moz. Let's career off in a different direction…]
As an aficionado of early C21st celebrity gossip, the Kevin Spacey revelations didn't exactly come as a surprise to me. I guess that during that period Louis CK hadn't achieved sufficient renown for his behaviour to make as big a spot on the radar screen. But there's something about his work that, in retrospect, means that the revelations about him don't feel like a huge surprise, either.
But for someone whose work seemed to concentrate on coruscating honesty, Louis CK's behaviour is still – as well as atrocious and reprehensible – disappointing.
Then there's Al Franken. One minute, he was being praised for hammering a Facebook lawyer at hearing over Russian ads. The next…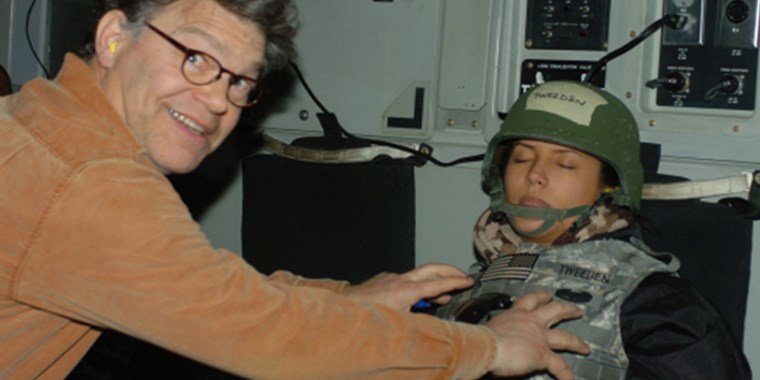 Yep, a history of atrocious and reprehensible behaviour on the part of Franken continues to unfold as well.
It's depressing as shit that all these behaviours and attitudes are coming to light. People like The Guy Who Used To Be The Guy We Called Morrissey, Louis CK, and Al Franken have been implicated. Now, this sort of shit can't be ascribed solely to people like Donald Trump and candidate for Senate from Alabama, Roy Moore.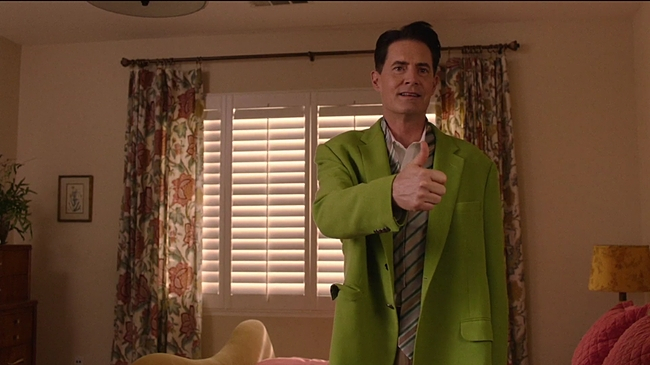 Instead, liberal guys and artsy guys kinda have to turn the light on themselves and guys like them and be part of the solution. Which in our society as it currently exists, involves being in a pretty constant state of checking yourself before you wreck yourself. And seeking out the coruscating self-focused humour of Amy Schumer, whose recent standup special was pretty awesome. And being excited about the possibility of voting for Elizabeth Warren for President.
I'm not aware of there being an all-women Smiths cover band, but in the meantime Mrs Stroke Bloke made the point that I can still enjoy Morrissey's early work by going to see tribute band The Smyths. With the added bonus of there being at least a 50% chance they'll turn up.
Oh yeah, and closing this window and reading some women on this kind of subject. 404 Ink's Nasty Women collection exists. And Garbage and Goodby Mr Mackenzie's Shirley Manson.
Morrissey has lost the fucking plot. Weinstein + Spacey unfairly attacked? For rape, sexual abuse+coercion etc. Fuck U Morrissey! Fuck YOU.

— Garbage (@garbage) November 19, 2017
SaveSave
SaveSave
SaveSave