It has never been hard to tell the difference between a Scotsman with a grievance and a ray of sunshine, PG Wodehouse once wrote. And today, as the Scottish Parliament debates the merits of approaching Westminster regarding another Independence referendum and just under half of the MSPs grumble about the Scottish Government manufacturing grievances, maybe it's time to change the stereotype?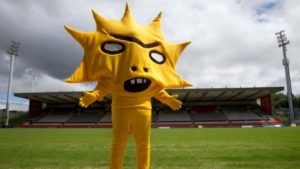 [For more sugar, spice, and nice things, check out the Apoplexy Tiny Letter]
After all, the Scottish football team actually won a World Cup Qualifying match this week.
Now admittedly, this miracle came to pass after 88 minutes of thud and blunder and lumpen hoofing.
And the winning goal was scored by a substitute who had been booed onto the pitch. So it was all quite Scottish, notwithstanding the surprising scoreline. And to be fair, if you were in an arena and someone called Chris Martin wandered into the performance space, wouldn't you boo, too?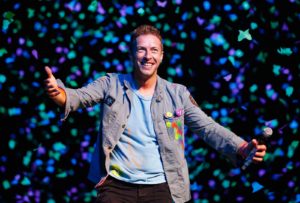 A Scotland fan called Callum Strang was definitely of that mind, and tweeted the following:
https://twitter.com/callum_strang10/status/846096410437128192
But it all turned out for the best, for once. Y'see? For once. That gloomy outlook is tattooed on the Scottish psyche. In the aftermath of the win, the prevailing view seemed to be
Aw naw. Now they're just gonnae draw out the suffering.
Friend of the Scots John Cleese put it best when he said
I can take the despair. It's the hope I can't stand.
Also,
Why do we let half-educated tenement Scots run our English press ? Because their craving for social status makes them obedient retainers ? https://t.co/uCXEvbZssE

— John Cleese (@JohnCleese) October 2, 2016
Is it any wonder we don't always look on the bright side of life? And is this maybe why Scots are susceptible to heart attacks, strokes, and other brain injuries?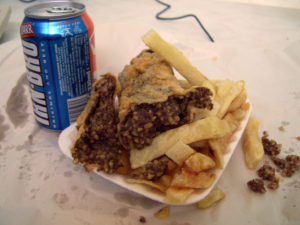 Aye, maybe it is. The New York Times reported this week that A Haggis Supper Positive Outlook May Be Good for Your Health. The article kicked off with a list of thoughts that are the hallmarks of what are called "cockeyed optimists".
Look on the sunny side of life.
Turn your face toward the sun, and the shadows will fall behind you.
Every day may not be good, but there is something good in every day.
See the glass as half-full, not half-empty.
It's enough to gie ye the dry boke, so it is.
Or maybe not. When Mrs Stroke Bloke would walk into the stroke ward during my recovery, and I'd stopped yelling about where my F€¢k1NG ORANGE JUICE was, she would always ask how I was doing. And I would say,
Feeling pretty positive. Pretty upbeat.
Of course I was. Mrs Stroke Bloke had just walked in.
But we've always ascribed some part of my recovery to that attitude.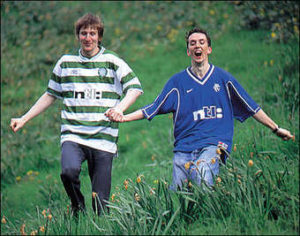 Of course, if you have the same reaction to that list of thoughts as a sentient human being, this might all sound a bit far-fetched. But the NYT article talks about a woman, a practicing internist, who was diagnosed with non-Hodgkin's lymphoma 27 years ago, and after fifteen years of treatment has been in remission now for 12 years.
Fostering positive emotions helped make my life the best it could be, Dr. Harpham said. They made the tough times easier, even though they didn't make any difference in my cancer cells.
But maybe there's even more to it than that.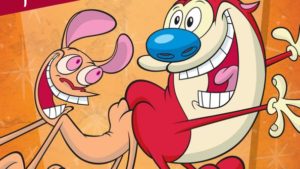 A study at Northwestern University developed a set of eight skills to help foster positive emotions and found that people with new diagnoses of H.I.V. infection who practiced these skills carried a lower load of the virus, were more likely to take their medication correctly, and were less likely to need antidepressants to help them cope with their illness.
Similar studies seem to show similar benefits for people dealing with type-2 diabetes and other illnesses, even if the language in the article is framed more cagily than its tone. And even if the benefits aren't physiological – and they seem to be – who wouldn't want to feel happier, calmer, and more satisfied in the midst of a health crisis? And at any time?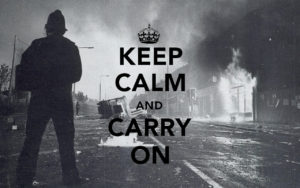 Well, here are the eight skills. Participants were encouraged to learn at least three of the eight skills and practice one or more each day.
Recognize a positive event each day.
Savor that event and log it in a journal or tell someone about it.
Start a daily gratitude journal.
List a personal strength and note how you used it.
Set an attainable goal and note your progress.
Report a relatively minor stress and list ways to reappraise the event positively.
Recognize and practice small acts of kindness daily.
Practice mindfulness, focusing on the here and now rather than the past or future.
Oh. An one more thing…