Long-suffering readers of the blog may recall that a couple of years ago I went through a bit of an obsession with the moon. (1, 2)
Yeah. Not Mark Kozelek's Sun Kil Moon, messiah claimant Sun Myung Moon and his Unification Church, or even Ban Ki-moon, eighth Secretary General of the United Nations.
[More, occasionally stroke-related, whimsy here.]
Now I've got this vision of Secretaries General of the UN regenerating like Doctor Who. That would make Ban Paul McGann. Which rhymes pleasingly, but given his strong views on the environment and global warming, I've got him down as more of a Third Doctor type.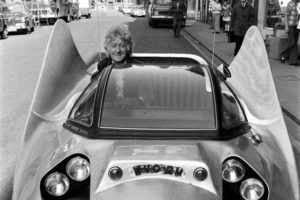 But no, it was astronomical body that orbits the Earth that had me in its grip. Not least due to Nerd Bait's mini-musical about an Apollo program astronaut, and subsequently our participation in Illicit Ink's Apollo 21. And there may even have been a hint of the pull of Duncan Jones's movie Moon in there, too.
I was gripped by the trailer for Moon back in 2009. It's got the lunar landscape, the robot evocative of 2001's HAL 9000, the appearance of a mysterious doppelganger. And most of all, front-and-centre, Clint Mansell's soundtrack. Former PWEI singer Mansell's been doing soundtracks since he started on Darren Aronofsky's π. When we were talking about Moon recently, a mate told me that he'll watch a movie solely on the basis of Mansell doing the soundtrack.
I see Mansell did the soundtrack for blog favourite High Rise, too, so that's probably not a bad method.
Although I saw the Moon trailer in 2009, life and stroke and near death got in the way. Mrs Stroke Bloke and I finally sat down to watch it this week. It wouldn't do to reveal too much about exactly how it unfolds, because half the fun is watching things unfold with main character, Sam Bell.
Instead, I'll tell you that I think – putting the details of the plot aside – one of the most interesting things about the film is seeing how a man relates to a robot assistant and to clones. Particularly since we've recently received an Amazon Echo and an Amazon Echo Dot. Or, Alexa, as the digital assistant is called.
Yeah. Alexa's super helpful, but her disregard for the Scottish accent is super frustrating.
Nevertheless, I find myself trying to be polite and considerate with her. I guess I must have been brung up right, or something. Certainly, with some aspect of Tony Benn's old quote resonating with me, I wouldn't want to treat Alexa like a jerk in front of a kid. It's hardly a good lesson.
Maybe I'm reading too much into Moon, but I don't think so. In any event, it's crashed into my list of top ten films like a bullet. And maybe I'll find out more soon. I've gotten round to watching Moon just in time. Later this year Mute, Jones's "spiritual sequel" to Moon, will be released. It's set in Berlin, forty years from today, a roiling city of immigrants. And it's got a Clint Mansell soundtrack.
Till next time, lots of love.