The story of my stroke is the story of the characters in my life: nurses and doctors; friends and lovers; and everyone who has wandered through the past twenty months….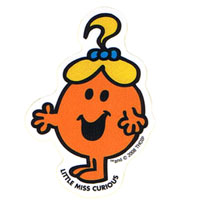 In the wake of Jeremy Paxman's recent call for a poetic inquisition — a call for quantification and measurement and exclusion from a white, male member of the establishment — I was surprised by his premise that the citizens of the British Isles are increasingly rejecting poetry.
As I noted in a recent comment on the blog Whimsies And Words, Edinburgh seems awash with poetry that is engaging the populace:
[I]t's striking how healthy poetry seems in Edinburgh, whether we're talking about the Scottish Poetry Library, Rally & Broad, Illicit Ink, Neu! Reekie, or MiKo Berry killing it at the World Poetry Slam.
The Scottish Poetry Library's blog continues to offer chewy pieces of radio to nourish the blog. This week, I listened to a repeat of the poet Vicki Feaver's essay that was part of the Explaining The Explicit series on BBC Radio 3. As described by Auntie Beeb, Explaining The Explicit is a "[s]eries in which writers considers the motivations for and challenges in writing about sex." Vicki Feaver's contribution focuses on how the female poet can explore her own sexuality.
The essay contained a multitude of interesting insights, but what grabbed me most was an introduction to the American poet, Sharon Olds. As I understand it, although she's little known in Britain, she's revered (Sharon Olds's poems are pure fire in the hands — Michael Ondaatje) and occasionally abhorred (pornographic — Helen Vendler) by those in the know. Her collection Stag's Leap won the 2012 T.S. Eliot Prize and a Pulitzer in 2013. In one of the articles linked below, Marianne Macdonald quotes Olds's editor at Cape discussing her poetry, and  "its direct, robust physicality, its corresponding rejection of rigid religious moral doctrines — the very qualities that enrage her critics."
As much as the incredible poetry by Olds recited in Explaining The Explicit, I was intrigued by Feaver's characterisation of the work: Brilliant and stirring, the poems are also a betrayal of intimacy, something Olds acknowledges in Left-Wife Bop:
…I gave my secrets to you, dear strangers
and his, too…
Entranced, I rushed to find out more about this poet and her work, and came across this 2008 interview in which Olds discusses her poetry and practice. Although Stag's Leap is "an arc of poems, an almanac of grief, written in the days, weeks and months after her husband, a doctor to whom she had been married for 32 years, left her for a colleague," Olds is careful in the interview to describe her poetry as 'apparently personal'. Or… apparently very personal.
However, she later emails her interviewer with something of a change of heart, questioning her own "extreme reticence," and wondering if her vow to maintain a delicate and flimsy veil separating the I and the poetic I is wearing thin. This is fascinating, I think. I'm increasingly interested in the the space between — the space that joins — experience and creation. Consider Alan Spence's fiction-orgaphy of the Zen master Hakuin, or Jorge Luis Borges' extensive fictional footnoting.
In her 2008 interview, Sharon Olds reflects that accuracy is everything, and that "In the last couple of years, I've had higher standards for what accuracy is." How can one maintain accuracy in the concentrated language of poetry, without diving into the Russian doll protective clauses of prose? One must aim, I suppose, for concentrated, poetic truth, with the ring, the ear, the feeling of authenticity. Or is this a cop-out, I ask myself? I don't think so. It is art, after all.
… the 'I' in it not myself anymore, but, I'd hope, some pronoun that a reader or hearer could slip into.
Even in a "confessional" blog, one slips into the I. Vicki Feaver identifies the tension in the context of the published and performing poet, citing in particular her poems Hemingway's Hat and Women's Blood:
I write for myself, but I also share my work through publication and readings. There is sometimes a conflict.
Readers of the apoplectic.me tiny letter distribution may recognise that the voice in those letters is a degree different to the one in this blog. The reader creates that voice by dint of the interaction of clicking and completing the subscription. But that makes this blog no less "true"….
Returning to the characters of my stroke, I see that Mrs Stroke Bloke has helped me learn how to share more of my truth with the world, both before and now, crucially, after my stroke. In light of that lesson, I'm lucky to have found someone I can speak about freely without worrying about betraying a vow on intimacy. Yesterday evening, I found myself talking to a woman I'd only just met and telling her about my haemorrhagic stroke and continuing difficultly maintaining my balance because of left side deficiencies. Rather than displaying discomfort, she thanked me for sharing with her. And that was a bonus, because the very act of speaking the deficiencies, the pains, robs them of some of their power, their shame. It's the freedom of release.
As Sharon Olds tells her interviewer
"I think for me the impulse to write has to do with making something, with capturing, recording, preserving, honouring, saving – or not turning away from, if it's a ghastly human thing one is driven to write about." And what does it offer the reader? She laughs. "Well . . . companionship."
[Postscript:. The evening after I wrote this post, I was struck by the irony of a white, privately educated male — we can forget the disabilities for a second — appropriating the work of women poets to discuss the journey to finding his voice. But it's interesting to me in this context that it took me almost 40 years to start to find an open, vulnerable voice.  Anyway. Look! Groundbreaking women's poetry!]