Last week's visit to Coda Music's event for Record Store Day was a reminder of the late, lamented branch of Avalanche Records on West Nicholson Street. Not that I need much reminding, as regular readers will know (1, 2, 3).
[Interested in how recorded and composed music is created?
Check out the Prof's new post at nerdbaitband.com]
Even after I moved to Austin, TX, a world music capital, my dear old mum would run on missions to West Nicolson Street to pick up obscure Scottish and British releases. She even got to enjoy the fact that the staff were more bemused by her picking up the latest Nectarine No. 9 release than she was.
One of the many, now-digitised, CDs I picked up there was The Birthday Party's Prayers on Fire. Although The Birthday Party were the band that brought Nick Cave to early public attention, I had to ask Avalanche to special order it for me. When I got it home, I could hear why. The Birthday Party was influential (see blog favourites, Gallon Drunk) and packed with talent, but good god, what a racket!
Conversely, last week at Coda, one of the CDs I picked up (I know, Record Store Day) was a compilation of (more or less) folk music played on The Old Grey Whistle Test. Tastes change, I suppose.
This is something that film reviewer Mark Kermode picked up on in his reviews of Jonathan Demme's Neil Young documentary, Heart of Gold.
I suddenly realise, with a mixture of wonderment and shame, I love Neil Young…. I had been so wrong. I had hated him. The sound him was someone whacking cats against a wall.
The Good Doctor says, the next step is finding that The Grateful Dead are OK, and "then there's no point in going on." (Sorry, Longsufferinggirlfriendoftheblogbeth.)
So, yeah. Tastes change. Does this mean people change? Beth and I were discussing this the other day. To simplify her thoughts on this horribly, she says, No, not really. Or at least, not after you've nailed down all the changes that tend to group around one's twenties.
There's a comments section, Gorj. Dive in if you have too.
Not so long ago, I would have agreed with this whole-heartedly. Now, post-stroke, I'm not so sure. Newly-published Ricky finds it hard to imagine what it would be like to practice law again. And sure, that's not least because my broken brain couldn't keep up with the demands. But still, a wee while ago, Beth asked me when I first realised I wanted to be a writer. I was amazed to find that the answer was, about nine or ten.
Out for lunch with a couple of classmates the other day, I was reflecting on my continuing journey from A-type to (somewhat more of a) B-type personality. And, yes, that is something of a reaction to circumstances. After a haemorrhagic stroke, maintaining low blood pressure takes on a much more immediate priority – I'm told you don't bounce back from a second one.
But nail together enough changes in circumstance, and doesn't a truly different character emerge? Or at least, doesn't one have to adapt to such an extent that there's no discernible difference between the changed person and the circumstantially-changed person?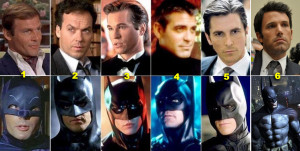 Appropriately enough, the metaphor that occurred to me as we discussed this came from a Corporate Finance class I took in Austin in 1995. One of the principles of statistical analysis we mostly innumerate lawyerly types had to learn during the course was standard deviation.
Now, I'm sure as hell not going to try to remember the details of 'σ' now, but Ian Wiki would summarise standard deviation as
a measure that is used to quantify the amount of variation or dispersion of a set of data values.
And what I was thinking was, over enough time, and with enough variation in applied variables and hence observed data values, maybe the variation or dispersion of behaviour of the subject under examination appears to reflect two or more different subjects. But maybe we can still draw a line through the plotted points that shows a related trajectory.
We were having this conversation in the Pleasance; watching a folk gig, natch.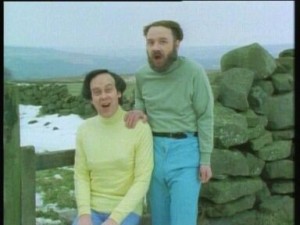 And you know, it was OK. But it really made me glad we're going to see Nick Cave at the Playhouse on Tuesday.