Tag Archives: gun control
Before we get started, I'd like to direct you to Marcelo's comment to recent post Into The Trees. and the associated Wired article.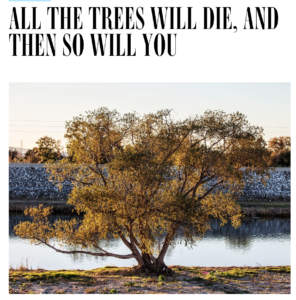 [For more cheery, knockabout humour, check out the Apoplexy Tiny Letter] Continue reading Prouder, Stronger, Better →
Urgh. What a horrible week or so it's been. I survived a massive haemorrhagic stroke for this?!
At around 2am on the morning of Sunday 12 June, a man walked into the Pulse nightclub in Orlando. By the time two hours had passed, 49 people who had been in the club had been killed, and 43 injured. To highlight the disproportionate risk of violence people in the LGBT community face, it's worth mentioning that Pulse is one of Orlando's most popular gay clubs.
When even a Mail on Sunday commentator is saying this, it's hard to imagine that America's incredible rates of gun violence will ease any time soon:
In retrospect Sandy Hook marked the end of the US gun control debate. Once America decided killing children was bearable, it was over.

— (((Dan Hodges))) (@DPJHodges) June 19, 2015