Tag Archives: Le Corbusier
This week, Mrs Stroke Bloke and I are in Rhode Island, the home of legendary Scottish band Talking Heads.
[When you go, will you send back/A Tiny Letter from America?]
I finished that bit on Le Corbusier, the godfather of Modernist architecture. When I said the bit would be more serious and more absurd than last week's post, I was half-right.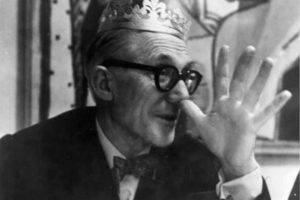 Sure, some nuggets of truth are hidden among the 6m 40s of A Story Is A Machine For Living In, but there are plenty of nuggets of sweet absurdity to keep folks engaged.
This got me to thinking about how, sometimes, the medium is the message.
[Talking about absurdity, check out the Apoplexy Tiny Letter] Continue reading Gold Strikes →
We're thinking of going to pick up a new desk tomorrow. One of those ones that incorporates the wall into its structure, and folds flat into the wall when it's not in use.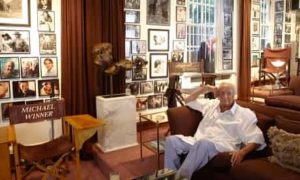 Sorry, Michael. I'm going somewhere with this.
[Find out if I'm bluffing below. But first, check out the Apoplexy Newsletter.] Continue reading Open Hand →